BlueModus News
Oct 05, 2018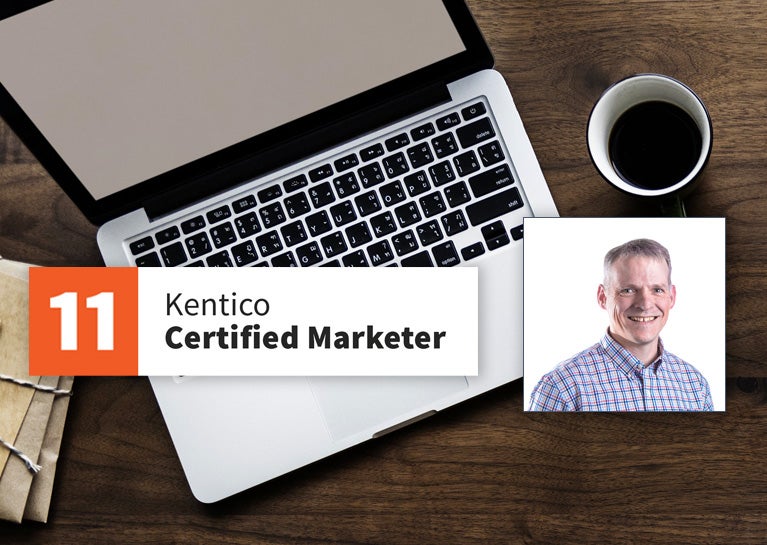 Congratulations to Mike Wills, Solution Lead at BlueModus, who has recently passed his Kentico 11 Certified Marketer Exam. This is Mike's second Kentico Certification, as he became Kentico Developer Certified in August 2018.
"Most BlueModus customers utilize content management systems like Kentico for managing their website content, as well as their online marketing," says Marc Maassen, BlueModus President and Chief Executive Officer. "By adding this additional certification, Mike shows his knowledge extends beyond developing within the back-end of the platform, to being able to create solutions that utilize the full platform's power. This is especially important in the Solution Lead role, where Mike is responsible for helping bridge the gap between marketing and technology for our clients."
The Kentico 11 Certified Marketer Exam is a secure, online 90-minute exam that consists of 50 multiple choice questions. Test takers, in addition to needing deep knowledge of Kentico's features and functionality, must be able to demonstrate practical experience using the product. The test focuses on many topics, including web analytics, contact management and activity tracking, contact segmentation (such as contact groups, personas, and scoring), content personalization, conversions, content optimization using both A/B and MVT testing, email marketing, campaigns, marketing automation, content marketing, pay-per-click and search engine optimization.
As a Solution Lead at BlueModus, Mike leads a development team in delivering some of our most complex solutions for our customers. With more than 20 years of experience, he expertly navigates customers through technical challenges and leads his teams to achieve business goals.
"Earning the Marketer Certification was important for me, to show I know the breadth of Kentico's EMS features," says Mike, "This will assure customers I am able to guide them to get the most out of their Kentico implementations, including its powerful marketing capabilities."
As the #1 Kentico Solution Partner in the world, BlueModus prioritizes maintaining a high number of its colleagues certified on the Kentico platform. At present, the company has 12 Kentico Certified Marketers and 20 Kentico Certified Developers on staff.
If you'd like to find out more about the Kentico's Certified Marketer exam, visit Kentico's website here. To learn more about Mike's background, please check out his LinkedIn profile.