BlueModus News
May 11, 2022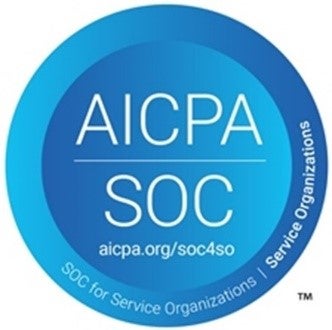 We are incredibly excited to announce that BlueModus achieved SOC 2 Type I compliance per the American Institute of Certified Public Accountants (AICPA) standards for SOC for Service Organizations, also known as SSAE 18.
"We're excited to announce our accreditation. We have always prioritized information security, which validates our approach to protecting data for ourselves and our clients. This is important today, more than ever," shared David Conder, BlueModus' Founder and Chief Technology Officer.
Achieving this standard with an unqualified opinion serves as third-party industry validation that we provide enterprise-level security for data secured in our system and demonstrates to our current and future clients that we manage their data with the highest standard of security and compliance. The compliance focuses on security and compliance best practices for personnel, development, testing, and the cloud.
"The Information Security landscape is constantly shifting. It is no longer just large organizations and companies that handle financial and health data that need to ensure information is treated securely and appropriately," shared BlueModus' Vice President of Innovation, Josh Sherman. "With this compliance certification, we are demonstrating that not only does BlueModus understand this – we live it."
BlueModus Inc was audited by Prescient Assurance, a security and compliance attestation leader for B2B, SAAS companies worldwide. Prescient Assurance is a registered public accounting in the United States and Canada and provides risk management and assurance services which include but are not limited to SOC 2, PCI, ISO, NIST, GDPR, CCPA, HIPAA, and CSA STAR. For more information about Prescient Assurance, you may reach out to them at info@prescientassurance.com.