BlueModus News
Mar 29, 2023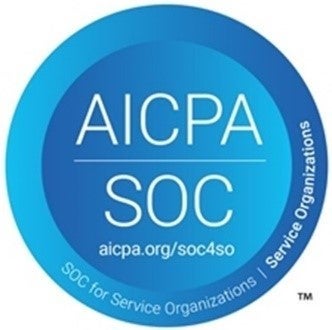 We are excited to announce that BlueModus has completed a System and Organization Controls (SOC) 2 Type 1 audit. The SOC 2 audit is among the world's highest-recognized information security compliance standards. It was developed by the American Institute of CPAs (AICPA) to allow a third-party auditor to validate a service company, like BlueModus', internal controls for information security. The SOC 2 Audited Report is the auditor's opinion on how an organization's security controls meet the SOC 2 criteria. This is BlueModus' second year earning this distinction.
"We believe the relationship with our clients must be built on trust. The successful completion of our SOC 2 Report is one of many ways we continue to earn and retain that trust," said Dave Conder, BlueModus' Founder and Chief Technology Officer.
To obtain BlueModus' audited SOC 2 Report, a third-party auditor, Johanson Group, reviewed our internal controls, including policies, procedures, and infrastructure regarding data security, firewall configurations, change management, logical access, backup and disaster recovery, security incident response and other critical areas of our business. Thanks to a company-wide effort at BlueModus and with the help of Secureframe, we successfully achieved compliance. As a result, we received an Auditor's Report demonstrating that our policies, procedures, and infrastructure meet or exceed the SOC 2 criteria.
"SOC 2 is just one aspect of our growing security program. We are committed to continually improving our information security program and retaining an annual SOC 2 audit to ensure we keep supporting our client's needs," noted Josh Sherman, BlueModus' Vice President of Enablement, who leads our Security Practice.