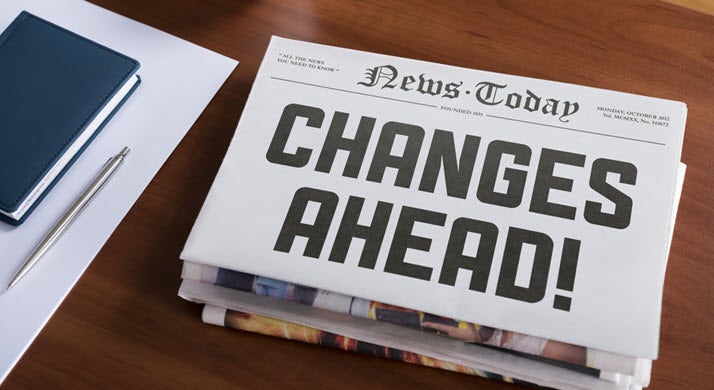 Kentico's digital experience platform, Xperience, has undergone significant changes in the past few years. I wrote about some of these changes in my article, Why Kentico Xperience 13 is a Big Deal. The central theme of the recent changes has been modernizing the architecture and increasing flexibility. To continue modernizing, Kentico is also changing its licensing model offering.
The primary licensing model for Xperience to date has been a "perpetual" license - where once you purchase the software, you own it in perpetuity. A little over a year ago, Kentico added a subscription-based license as an alternate license for Xperience. However, now this will be the only license option as Kentico is retiring its perpetual license model.
For those considering Xperience for the first time, this is likely not an issue; however, this change may create some confusion for existing Kentico Xperience clients. It may help first to understand why the perpetual license model is no longer a good fit for the Xperience platform.
Reason 1: The Technology Outgrew It
Without even considering the functionality changes Xperience has undergone, the larger infrastructure evolution has strained to fit the original perpetual license model.
For example, one perpetual license option has been unlimited sites on a single server. Though a single virtual machine could still be considered a "single server," as infrastructure continued to move toward on-demand provisioning and serverless architectures, the concept of limiting a license by a physical or virtual server has become far less logical.
The perpetual license model also required add-on purchases – or webfarms - for businesses that may need a more distributed server environment. However, increasingly businesses are looking for on-demand scale of their infrastructure. A license that requires additional 'add-on' webfarms to support scale makes that on-demand thinking that much more challenging.
Reason 2: The Industry Outpaced It
The perpetual license offered ownership of a single version of Xperience. An optional maintenance program offered clients the opportunity to pay an annual fee (essentially a subscription) to ensure continued access to the platform's latest version. While that maintenance program is optional, nearly every one of BlueModus' clients participated. There was a time that it was attractive to purchase and own a single version of a software product in perpetuity, but that time has passed. The expectation is that websites will be redesigned, platforms will be upgraded, new features will be leveraged, and the need to stay current and capable with your digital marketing efforts is paramount.
When Kentico launched Xperience 13, they announced it would be the last numbered version of Xperience. The new modernized architecture set the stage for Kentico to respond quicker to the industry's changing needs with smaller, less disruptive, and more frequent package-based updates. This is good news for increasingly unsatisfied clients waiting through long release cycles to gain access to new features. It is bad news for the viability of a licensing model tailored explicitly around the purchase and ownership of a software platform's specific numbered release.
Reason 3: Business Moved Past It
Content Management Systems (CMS) are among the last holdouts in enterprise software where perpetual ownership licenses are still offered. Popular business software like Office 365, Adobe Creative Suite, Salesforce, and Hubspot are already licensed through a subscription. Businesses understand the value of keeping their teams equipped with tools that are always up to date and have become accustomed to shifting into a predictable ongoing operational expense model. Many will welcome the opportunity to consolidate their CMS costs into the same budgeting approach.
Bonus Reason: It's Simpler
One of Kentico's differentiators has always been its straightforward, published pricing. The addition of new options and add-ons to accommodate modern infrastructures complicated their licensing. This new single license model returns to form with simplicity and clarity.
There are still two tiers of feature sets, but selecting between the core CMS functionality and the full-featured Digital Experience Platform (DXP) is the only decision that needs to be made. All licenses are auto-scaling, so there are no additional costs whether you're running a single instance of your site or a geographically distributed web farm with load balancing. A single license supports a single site in however many pre-production, failover, or distributed instances you may need it.
For some existing Kentico clients, this transition to a subscription model may not be a fit. Still, in all, when you consider the ongoing cost of ownership within the perpetual license model for keeping annual maintenance fees current and budgeting for costly monolithic upgrades regularly, this transition to a subscription license only consolidates and simplifies things.
With Xperience, Kentico has made industry-leading progress into fully realizing modern architecture's potential to provide rapid, ongoing value. It only makes sense that their pricing model follows suit.