BlueModus News
Aug 27, 2019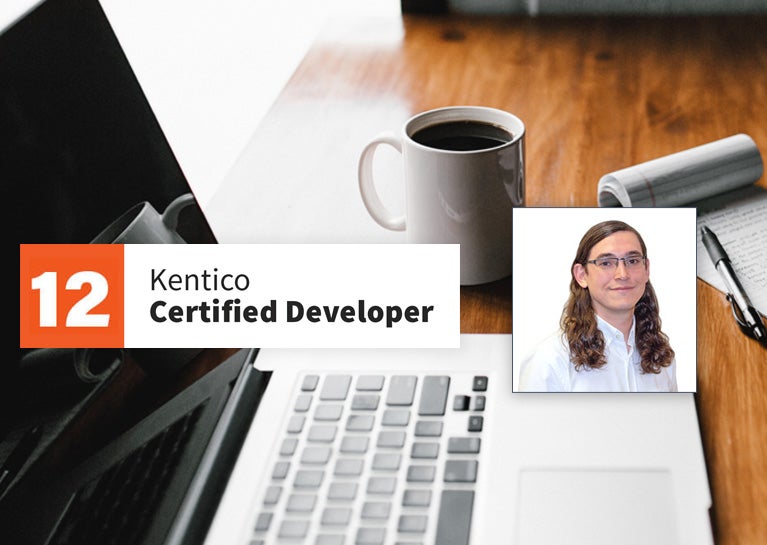 Congratulations to Josh Gray, Senior Web Developer at BlueModus, who recently became certified as a Kentico Developer by passing the Kentico 12 Certified Developer exam. To pass this test, Josh demonstrated his knowledge of Kentico's features and functionality, as well as his practical experience in using the product.
"To pass the Kentico Developer Exam you have to become an expert in Kentico and draw on information from not only the documentation and forums, but also from your own experiences," says Josh. "It's this expertise that I'm happy to be able to pass on to our clients in order to help them succeed."
A secure, online exam that consists of 50 questions, the Kentico 12 Certified Developer Exam must be completed within 90 minutes. Developers who take the exam need to show their expert understanding of a variety of topics from a high level, including the design, development, and maintenance of Kentico websites, ASP.NET development, the use of the MS SQL database management language, and the creation of data-driven web user interfaces. While test-takers may use any resource they find helpful during the hour, it must be taken individually.
"Josh's ability to dig in and get his Kentico Developer certification in his early days at BlueModus are a testament to his technical acumen and skillset," says Josh Sherman, BlueModus Director of Development. "His hard work and success in mastering the platform are examples of the BlueModus development team's commitment to delivering best-in-class solutions for our partners."
As the #1 Kentico Gold Certified Partner in the world, BlueModus makes it a priority for the majority of its colleagues to become certified on the Kentico platform. With the certification of Josh, BlueModus currently retains not only 38 Kentico Certified Developers, but also 19 Kentico Certified Marketers.
If you're interested in becoming Kentico Developer certified, visit the Kentico Certified Developer Exam Page for full details. To learn more about Josh's expertise, check out his profile on the BlueModus website.