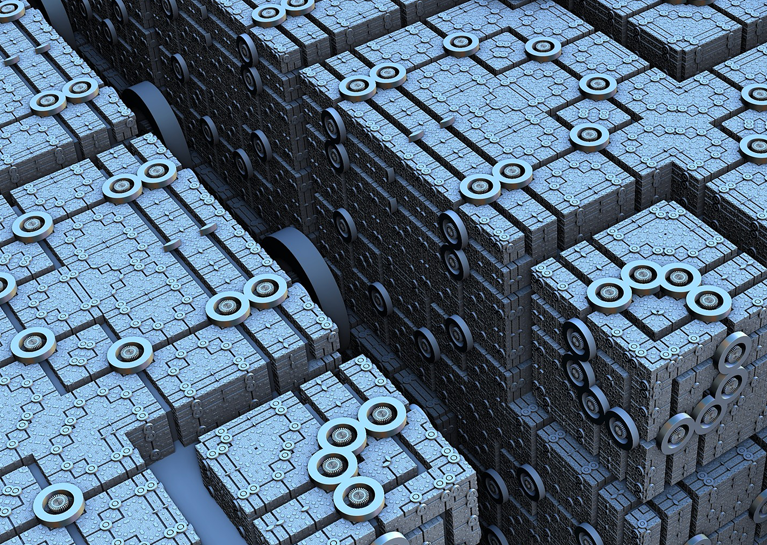 When I recently read this article by Greystone, discussing the benefits of merging a CRM and a CMS into a single platform, I thought to myself: "Finally, some validation!"
Ok, that's an exaggeration. The idea of combining a CMS with a CRM to create an integrated digital marketing and user experience platform is certainly not a new idea, and in fact the CMS/CRM marriage is a fairly simple example of what some are calling the "Digital Marketing Stack".
The Stackies, the (awesomely-named) award ceremony held at MarTech SFO each year, showcases the interconnected ecosystems of digital marketing platforms used to manage marketing and user experience. If you're in the profession, these stacks are quite impressive and worth browsing.

STACKS IN SURPRISING INDUSTRIES
So no, I'm not pioneering a new concept here, but it's one that's worth repeating. The aspect I find particularly exciting about the Greystone article is that it's oriented toward hospitals and healthcare systems, an industry that is often fairly behind the ball on technology adoption, at least in the digital marketing and user experience realm.
I've been seeing the same trend in the Nonprofit and Association space. Association Management Systems (AMS) are great at constituencies, fundraising operations, and membership management, but they lack the power around web content and user experience, and the integration of AMS with CMS offers the same benefits to Associations that the CRM/CMS integration brings to healthcare and so many other industries.

PLANNING FOR LONG-TERM GROWTH
If your long-term goal is a powerful, seamless, mature digital marketing ecosystem, simple feature comparison is no longer sufficient when selecting your digital marketing platform. Whether you're in need of combining two platforms or ten, API availability and integration capabilities must be part of the equation. However, this doesn't override the principles of my post from last January, Point Solutions vs. Stack Solutions, as you still must make informed decisions by assessing your available management resources, experience, and goals. And as you think about your growth strategy, you should also still create a Smart Growth Roadmap to plan out your success.
The consistent thread in all of this is growth. You can bet that any smart business or organization is operationally laying the groundwork to grow, so you'd be remiss if you don't have the same mindset when selecting technology platforms. One of the most crucial decisions in this approach is selecting a core platform that allows for powerful integrations with other platforms: the hub to your spokes, if you will.

IDENTIFY YOUR CORE
Sometimes, in the more sophisticated digital marketing stacks, it's the customer database that makes up this core, whether that's your CRM, AMS, or other Marketing Automation and Customer/Member management platform. To a certain point, what you think of as the core of your stack is primarily conceptual. Often, it's predicated on which platform constitutes your master system of record for user data and authentication.
However, in the early stages of growth, web content management is a crucial and core component of your digital marketing stack. In many cases, it may even exist long before you even have a CRM or other external user database. As CMS platforms become more sophisticated and capable, choosing a robust and "integratable" CMS will set you up with a strong core that supports stability, adaptation, and long-term growth. Then, if in the future, you want to shift user data, authentication, marketing automation, and other systems external to the CMS, you should be able to make those shifts without uprooting your whole system.

IS YOUR CMS ROBUST ENOUGH?
CMS systems such as Kentico and Sitecore are heavily API based. They come with robust out-of-the-box functionality that allows them to cover much of the ground for digital marketing and user experience management far beyond the early stages of growth. However, perhaps the best part about such platforms is that they are not an 'all or nothing' proposition. They are able to leverage single sign-on from other systems, integrate tags and marketing automation scripts from external platforms, and enable or disable entire feature sets to prevent redundant resource use if you start using external platforms to handle some of the feature sets that were originally handled by the CMS.
I like to think of such systems as being robust without being greedy, and it's one of the principal reasons that these platforms make up the vast majority of our recommended solutions for our clients.
At BlueModus, we specialize in finding custom technology solutions for our clients, contact us today to get started.
Need more expert advice on platform integration? Learn how to compare Point Solutions vs. Stack Solutions, and how to plan your own Smart Growth Roadmap.