BlueModus News
Jul 17, 2020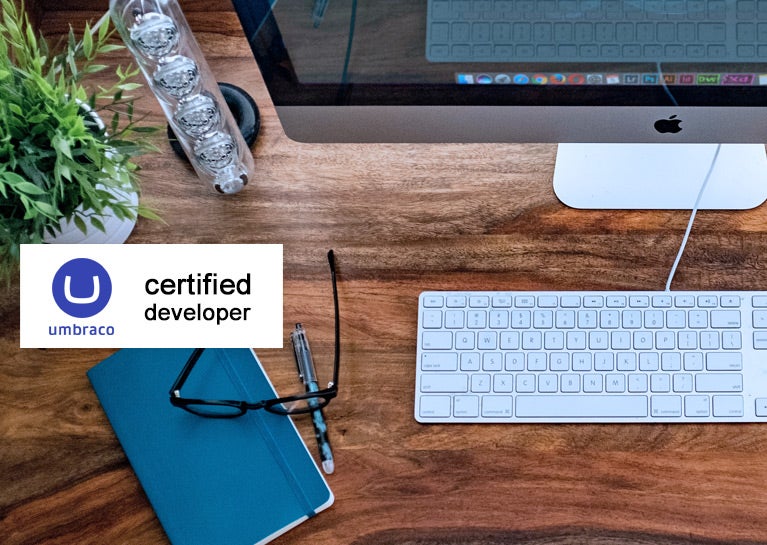 BlueModus is excited that three of our BlueModus colleagues have each recently completed Umbraco training to become Umbraco Certified Professionals. These trainings and certifications are designed for technologists who develop and maintain projects using Umbraco's content management system and validate the expertise our team has with Umbraco products as well as its overall technical talent.
The colleagues who recently earned Umbraco Fundamental Certification are Senior Web Developer Dewey Whitmore, Solution Lead Aaron Brosey, and Director of Development Nick Bushnell. In additional to completing Fundamentals, Aaron Brosey completed Security in Umbraco and Nick Bushnell completed Umbraco Cloud Developer Training.
"I am looking forward to the opportunity to work with Umbraco on more project in the future as they continue to evolve and develop a fantastic platform. The certifications offer a great foundation for successful solutions built on the Umbraco platform," adds Aaron Brosey.
To pass the Umbraco Fundamental Certification, colleagues had to attend an all-day online training course focused on skills to build complete, content-driven Umbraco-powered websites, without compromising markup or design.
"Getting certified was a great opportunity to get a look at the latest features and experience just how much Umbraco has grown over the last couple of years," shares Dewey Whitmore. "I am excited and look forward to delivering amazing solutions for our clients on this platform."
As a Umbraco Gold Partner, BlueModus continues to prioritize the certification of our technical team on Umbraco. Visit our BlueModus Who We Are page to learn more about our team of Umbraco experts. Or, if you are interested in learning more about Umbraco's Developer Training and Certification, click here.