BlueModus News
Jun 13, 2018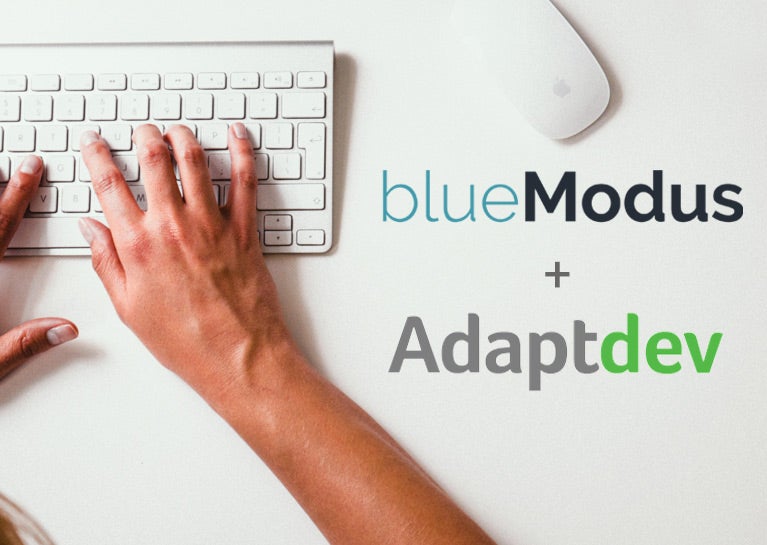 Denver-based BlueModus, Inc., a premier marketing technology agency and Austin-based Adaptdev, a custom software and web application development consultancy, are pleased to announce they have teamed up to transition Adaptdev's long-established Kentico practice to BlueModus. This transition will include both Kentico clients as well as certain employees.
BlueModus, as the #1 ranked Kentico solution provider worldwide, and Adaptdev, as one of the top-ranked Kentico Gold Partners in Texas, have between them decades of Kentico experience and hundreds of Kentico sites successfully developed, including four Kentico Sites of the Year awards.
"This transition is a win-win for both our teams and our customers," says Cy Huckaba, Founder & CEO at Adaptdev. "BlueModus brings such deep Kentico experience to the table, so our clients will really benefit from having such knowledge and resources at their disposal. I know that they'll be in great hands moving forward."
"Adaptdev has built a substantial Kentico practice over the years," notes Marc Maassen, BlueModus President and CEO, "and our team is excited to bring on board not only some of their impressive customers, but a number of their knowledgeable and talented staff members as well. We look forward to utilizing this new talent to provide the same great Kentico development and support services we deliver to our existing client base."
Kentico has become an important player in the CMS arena in recent years. Ranked in Gartner's Magic Quadrant for both Web Content Management and Digital Experience Platforms, it is the only fully integrated ASP.NET CMS, e-commerce, and online marketing platform that allows the creation of cutting-edge websites and optimization of customers' digital experiences across multiple channels. Additionally, they are the creators of Kentico Cloud, the cloud-first headless CMS and digital experience platform, which allows users to manage structured content, display it on any channel, and personalize the digital experience with visitor tracking.
About BlueModus
Based in Denver, Colorado, BlueModus provides technology solutions and support services that are focused on communicating effectively with businesses, consumers and stakeholders. With 17 years of experience and thousands of online marketing projects under our belts, and as the #1 Solution Provider of Kentico worldwide, we are a team of top-flight developers focused on delivering to scale with the agility of a smaller team.

About Adaptdev
Since 2009, Adaptdev has been providing custom software, web application development, content management and consulting services to help businesses adapt to changing customer demands and competitive pressures. Based in Austin, Texas, they offer a full range of services to create high- quality, extensible, applications that are built to achieve each customer's unique business goals.

About Kentico
Kentico's products include Kentico EMS, the all-in-one CMS, E-commerce, and Online Marketing platform, and Kentico Cloud, the comprehensive cloud-first headless CMS and digital experience platform. Kentico EMS allows users to manage contacts and campaigns, track customer journeys, provide global e-commerce functionality, and measure and analyze the results to create and manage customer experiences easily in a dynamic business environment.