BlueModus News
May 30, 2018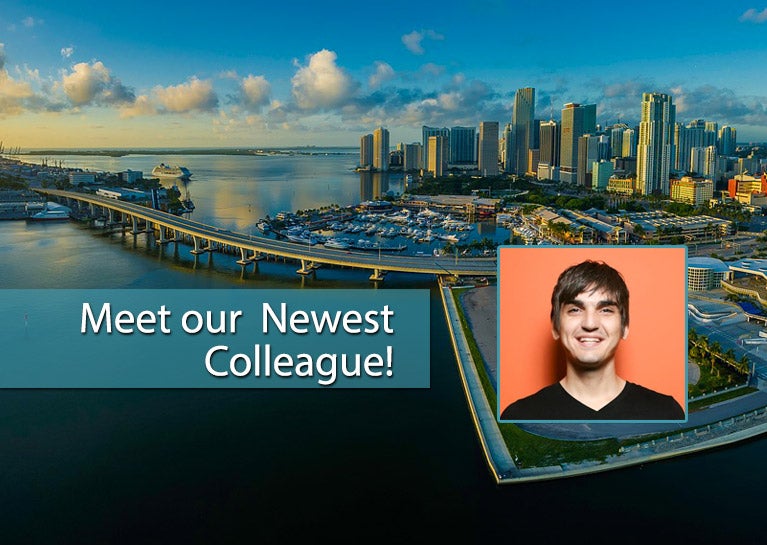 BlueModus is excited to welcome Matías Penela as the newest expert to its expanding development team. With over 15 years of software development experience, Matías has joined the BlueModus Solution Delivery Team as a Solution Lead, after having worked with the company as an independent contractor since 2017.
"Having Matías join the BlueModus team in a technical leadership role is a huge benefit for us, as he has been a stellar performer on a number of projects over the past year," says Marc Maassen, President and CEO of BlueModus, "Bringing his passion for technology and expertise to the team on a dedicated basis will only lead to even greater success for our clients."
In his new role, Matías will be utilizing his expertise in .NET technologies to lead a team of developers in crafting robust solutions for clients. He will continue working remotely for BlueModus, based in Miami, Florida.
"I am elated to be joining such a passionate and well-rounded team," Matias explains, "and I look forward to collaborating and creating well-thought-out solutions for our clients. Since joining BlueModus last year, I've noticed that excellence and attention to detail permeate throughout all disciplines of the company. It is an exciting and unique opportunity to become part of the BlueModus family."
Prior to joining BlueModus full-time, Matías worked with Florida-based AgencyTEN, where he started as a Web Developer in 2003, and most recently served as Vice President of Technology. Additionally, Matías has been working with Boatyard.com since 2014 as their Chief Technology Officer. To learn more about his experience, check out Matías' LinkedIn profile.
Welcome to the BlueModus team, Matías!