BlueModus News
Aug 26, 2020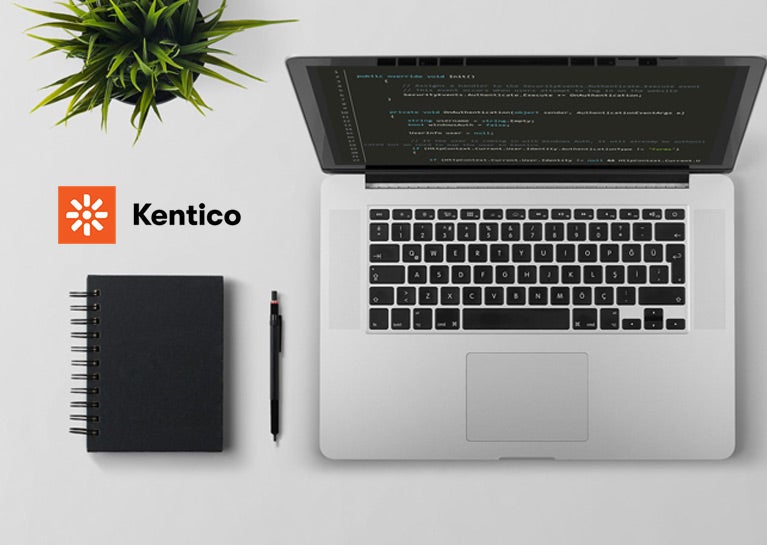 Congratulations to Associate Solution Lead Sean Fleming, who have each recently passed the Kentico Kontent Certified Developer Exam, to become certified in Kentico's flexible Content-as-a-Service solution. This certification, intended for developers that create and maintain projects using the Kentico Kontent platform, helps validate our team's technical talent and deep expertise with Kentico products.
"Kentico is expanding into the headless CMS world, and I am excited by the possibilities in the space. Getting certified in Kentico Kontent will help me and our clients use this new technology to its fullest potential," shares Sean.
The Kentico Kontent Developer Certification exam consists of 40 questions to be completed in 40 minutes. To pass, test-takers must demonstrate their practical understating of using Kentico Kontent in common scenarios, as well as familiarity with topics such as platform architecture, headless terminology, projects, features and infrastructure, SDKs, sample apps, collaboration, APIs, boilerplates, static-site generators, subscriptions and content modeling.
"BlueModus software developers have to work very hard to ensure that they keep abreast of the latest in technologies, platforms, and tools in order to ensure that they are able to deliver modern solutions that meet the needs of all sizes and shapes of enterprises." says BlueModus Director of Development Josh Sherman. "Sean's extra effort in gaining the Kentico Kontent Developer certification is evidence that he understands this and that he has the highest level of commitment to our partners."
BlueModus, as the top global Kentico Solution Partner, prioritizes the certification of its colleagues on all Kentico's products. In addition to Sean, BlueModus employs 19 Kentico Kontent Certified Developers, as well as 39 colleagues certified on Kentico Kontent Business.
To learn more about Sean and his experience, please visit his profile on the BlueModus website. To learn more about the features of Kentico's headless CMS, visit Kentico Kontent.