BlueModus News
Sep 19, 2019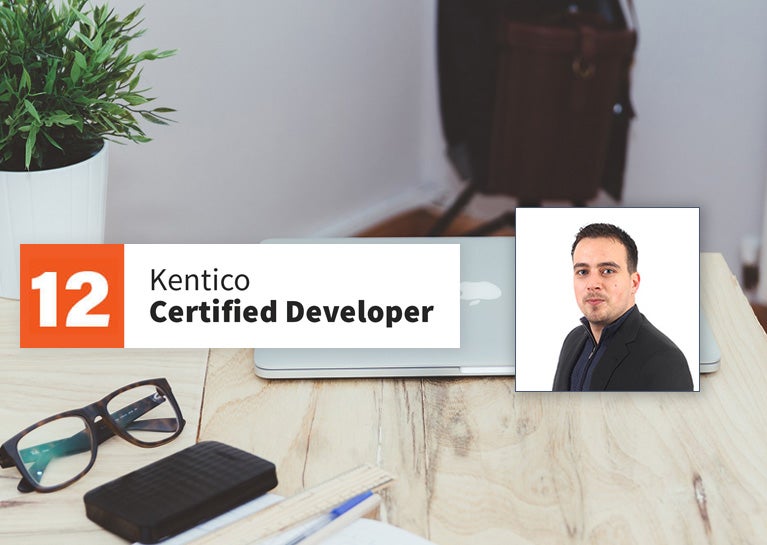 Congratulations to BlueModus Solution Lead Sandro Jankovic, on recently becoming re-certified as a Kentico Developer by passing his Kentico 12 Certified Developer Exam. To pass this test, Sandro demonstrated both his practical experience using the Kentico platform and his deep knowledge of its functionality and features.
"Going through the certification process is always a great refresher on Kentico standards and best practices. It helps to ensure we are getting the most out of the platform and utilizing all of the features it has to offer," says Sandro. "Learning about the enhancements that came with version 12 and the MVC model were especially helpful and I am looking forward to putting that knowledge to use on existing and future projects."
The Kentico 12 Certified Developer Exam is an online test made up of 50 questions to be completed within 90 minutes. The exam includes questions about the design, maintenance, and development of Kentico websites, as well as the use of MS SQL database management language, ASP.NET development, and the creation of data-driven web user interfaces.
"Sandro has been working with Kentico for many years and is a master on the platform. Still, with the many changes in Kentico 12, everyone has more to learn," says Nick Bushnell, BlueModus Director of Development. "Understanding the new MVC patterns is critical for BlueModus Solution Leads so they can build high quality software utilizing Kentico. Congratulations on this achievement, Sandro!"
As the top global Kentico Solution Partner, BlueModus remains proud that the majority of its colleagues are certified on the platform. With the inclusion of Sandro, the organization currently claims 42 Kentico Certified Developers, as well as 21 Kentico Certified Marketers. BlueModus also maintains the status of Kentico Quality Expert. If you're interested in becoming Kentico certified, visit the Kentico Certified Developer Exam page for more information.
To learn more about Sandro's depth of experience, please check out his profile on the BlueModus website.