BlueModus News
Jun 04, 2019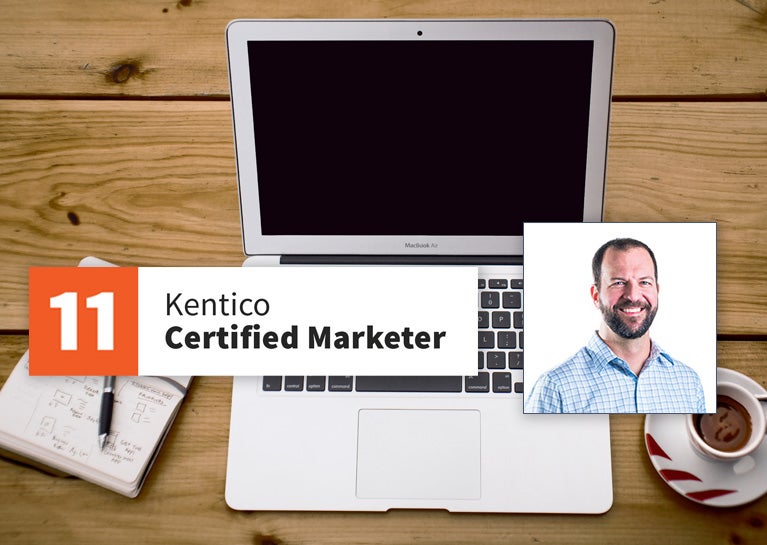 Congratulations to BlueModus Senior QA Engineer Steve Pavilanis, who has recently become Kentico Marketer Certified by passing the Kentico 11 Certified Marketer Exam. Becoming certified verifies not only Steve's practical experience and familiarity with Kentico, but also his overall knowledge of digital marketing.
"Passing the Kentico Certified Marketer exam requires a lot of work, but it ensures that we have the expertise needed to continue to deliver high-quality products and services for our customers," says Steve.
The Kentico 11 Certified Marketer Exam is a secure, online exam that consists of 50 questions that need to be completed within 90 minutes. Test takers must have not only knowledge of Kentico's functionality and features, but also be able to show their practical experience using the product. From a high-level perspective, the test focuses on topics including web analytics, marketing automation, content marketing, pay-per-click (PPC) and search engine optimization (SEO), contact management and activity tracking, contact segmentation, content personalization, conversions, content optimization using both A/B and MVT testing, and email marketing.
"Kentico Certification honors the dedication and expertise of our team, and Steve couldn't be more deserving," shares BlueModus QA Lead Matt Emge.
BlueModus, as the current #1 Kentico Solution Partner in the world, maintains a priority of achieving certification on the Kentico platform by a majority of its colleagues. At present, BlueModus currently boasts 18 Kentico Certified Marketers, as well as 30 Kentico Certified Developers.
Click here to learn more details about the Kentico's Certified Marketer exam. To learn more about Steve, you can check out his BlueModus profile.