BlueModus News
Feb 17, 2023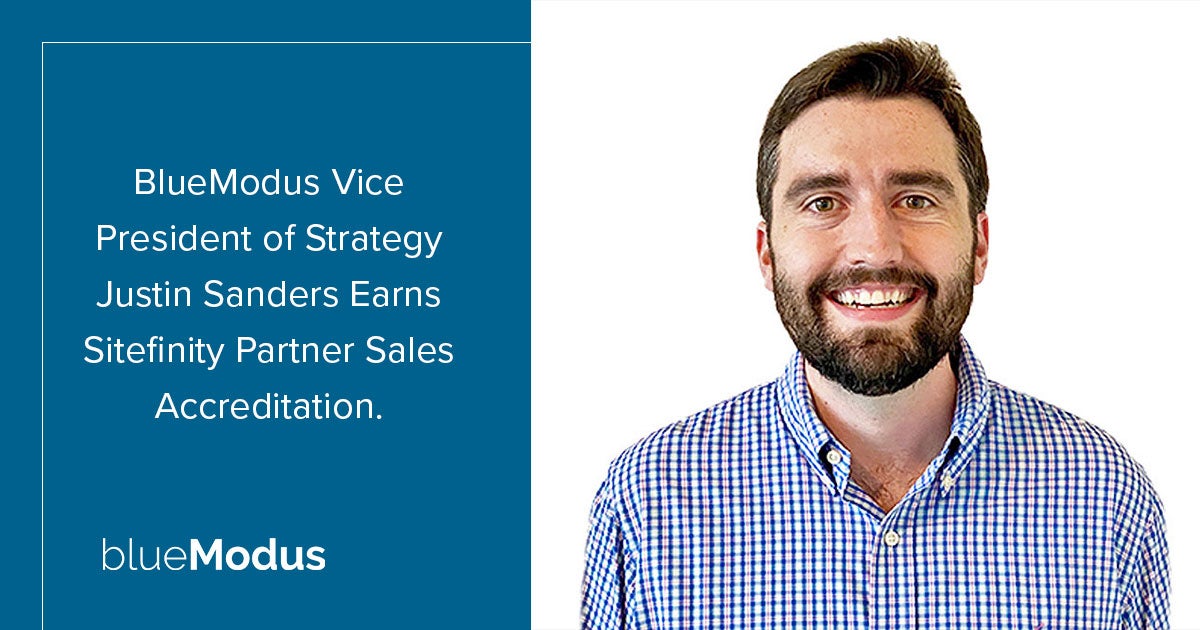 Congratulations to BlueModus Vice President of Strategy Justin Sanders, who recently earned the Sitefinity Partner Sales Accreditation. Progress Sitefinity is a content-driven digital experience (DXP) and web content management platform for multichannel user experiences.
"At BlueModus, we love mature and feature-rich .NET platforms, and Sitefinity certainly fits that bill. In gaining this certification, I learned more about the platform and its value proposition and was very impressed. I look forward to continuing to work with BlueModus' clients and prospective clients who rely on Sitefinity as their DXP," says Justin.
The Sitefinity Partner Sales Accreditation is awarded to business professionals for their ability to position and demonstrate the solution's business value. To succeed, test-takers of the accreditation must be highly knowledgeable about a wide selection of Sitefinity-related topics, including understanding Sitefinity CMS, key buyer personas and their pain points, and Sitefinity's primary CMS and digital marketing space competitors. Additionally, they must understand digital marketing concepts as a whole.
"Justin's commitment to bringing the right solution for our clients is unbelievably admirable," notes BlueModus' Vice President and Chief Strategy Officer, Becki Dilworth. "He knows Sitefinity deeply and understands how it can be such a differentiator for our clients – he can craft solutions that take advantage of the feature and ease of use Sitefinity brings."
Interested in learning more about BlueModus' experience building client websites on Sitefinity? Visit our Sitefinity partner page or check out some of our Case Studies, as we are incredibly proud of our client projects.