BlueModus News
Sep 05, 2019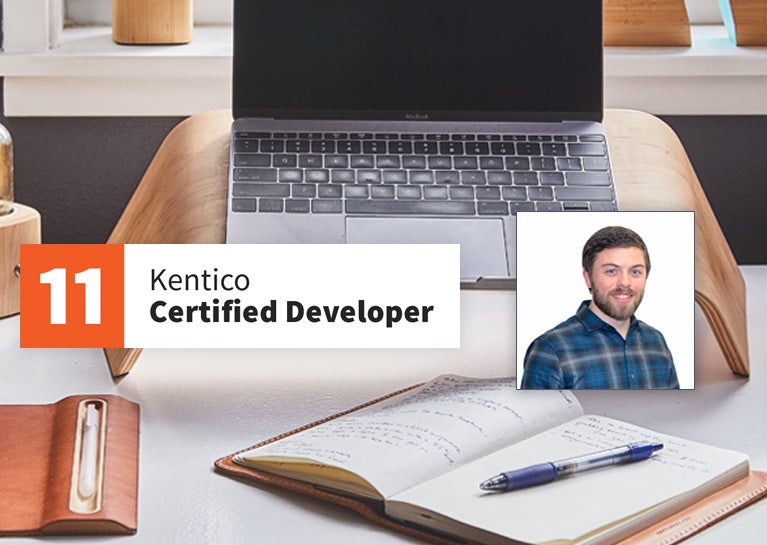 Congratulations to BlueModus Associate Solution Lead Jordan Walters, who recently passed his Kentico 11 Certified Developer Exam. Earning this Kentico Certification helps to validate a developer's experience and technical skills using the latest Kentico and ASP.NET tools and technologies.
In order to pass the Kentico 11 Certified Developer Exam, developers must have deep knowledge of Kentico's features and functionality, as well as show their practical experience in using the platform. As a secure, online exam consisting of 50 questions to be completed within 90 minutes, the test focuses on ASP.NET development, using the MS SQL database management language, creating data-driven web user interfaces, and high-level concepts in developing, designing, and maintaining Kentico websites.
"Earning my Kentico certification has allowed me to demonstrate additional confidence in my day-to-day work and has provided a solid foundation for future enhancements in my skillset," says Jordan.
Director of Development Nick Bushnell adds, "The Kentico Developer Certification Test is not an easy one. You not only have to understand the core concepts but also be able to apply them. Having certified developers like Jordan helps build confidence in BlueModus for our clients. It also ensures our teams have what it takes to build and maintain highly technical systems."
As the #1 Kentico Solution Partner in the world, BlueModus remains proud that a majority of its colleagues are certified on the Kentico platform. With the addition of Jordan, BlueModus currently employs 39 Kentico Certified Developers, as well as 20 Kentico Certified Marketers.
If you are interested in becoming Kentico certified, visit the Kentico Certified Developer Exam page for more information. To learn more about Jordan's technical experience, you can review his profile on the BlueModus website.