BlueModus News
Jun 08, 2022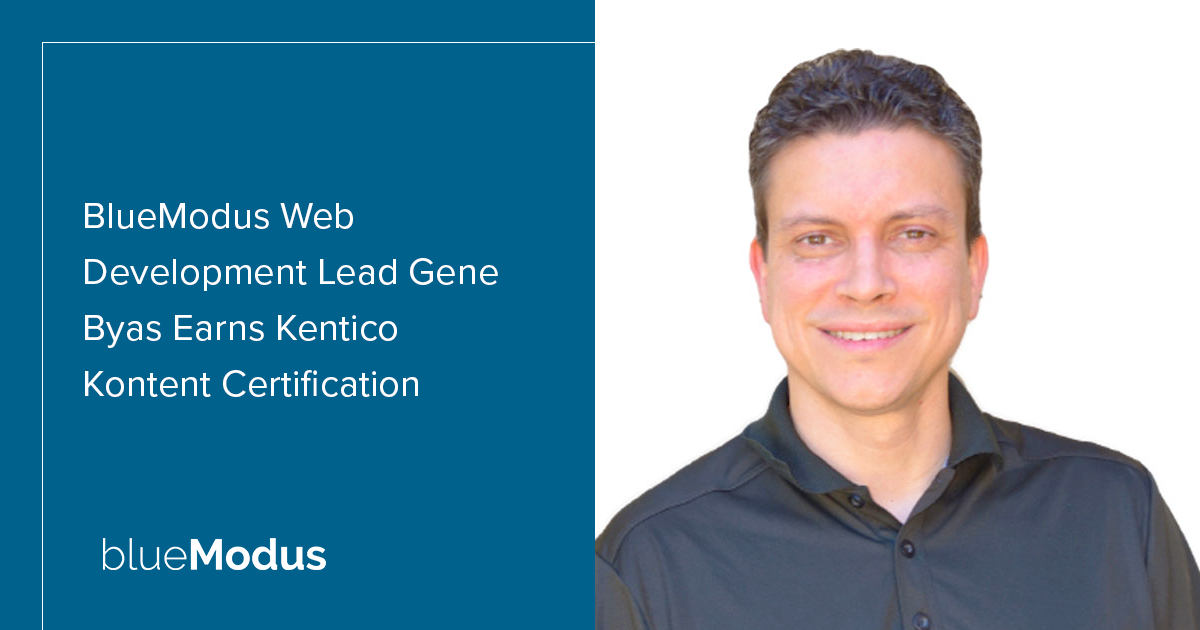 Congratulations to BlueModus Web Development Lead Gene Byas, who recently passed Kentico Kontent's Business Qualification certification exams. Kentico Kontent is Kentico Software's cloud-based content management platform that streamlines content production and delivery while offering developers all the benefits of a headless CMS. BlueModus is one of the largest implementers of Kentico Kontent worldwide and remains very proud of the number of certified Kentico professionals on the team.
"Completing the Kentico Kontent Business Qualification certification assures Gene is up-to-date on the latest offerings from the Kentico Kontent platform. Understanding the full scope of the platform is a critical part of providing value to our clients, and Gene continues to add to his wide depth of experience," says Aaron Brosey, BlueModus Development Director.
The Kentico Kontent's Business Qualification exam is a secure, online exam but comprises 20 questions with a 30-minute time limit. This exam focuses on topics and skills such as subscription management, pricing, general product knowledge and terminology, collaboration, and content publishing.
"I'm excited to learn even more about the available solutions Kentico offers. My goal is always to remain skilled in all the latest technologies to assist our clients better," says Gene.
To learn more about BlueModus' experience building client websites and intranets on Kentico Kontent, visit our Kentico Kontent Partner webpage or check out some of our case studies. We are incredibly proud of our client projects.