BlueModus News
Aug 09, 2023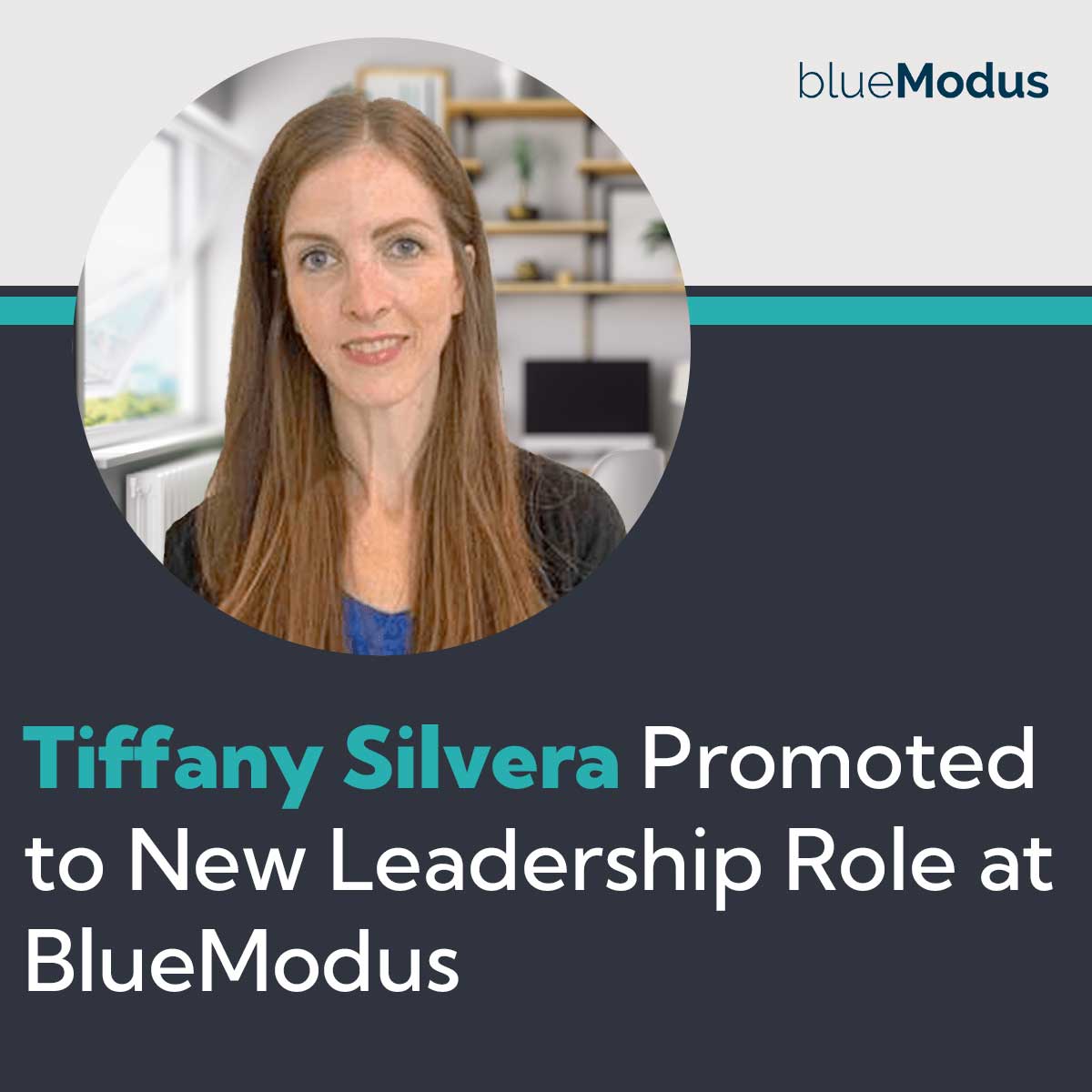 Big news at BlueModus! Tiffany Silvera, one of their rockstar Managing Directors, has just been promoted to Senior Delivery Director. Since joining BlueModus five years ago, Tiffany has consistently proven invaluable to her team and clients. Her relentless commitment to delivering high-quality digital solutions and her natural ability to build and nurture strong relationships has made her a top-notch leader at BlueModus.
Tiffany has excelled in her client work and has been actively involved in improving BlueModus' project management processes. She constantly brings fresh ideas, pushes for efficiency, and ensures projects run smoothly.
As Senior Delivery Director, Tiffany will ensure the successful execution of projects for our clients across BlueModus. She will lead a team of six Managing Directors, along with responsibility for our Project Management, Strategy, and Quality Assurance teams.
BlueModus' Chief Operating Officer, Jesse Hormachea, shared his thoughts on Tiffany's promotion, saying, "Tiffany's promotion to Senior Delivery Director is a clear testament to her outstanding accomplishments and BlueModus' commitment to nurturing talent from within the company. She fits this role perfectly with her unmatched dedication, exceptional leadership, and knack for driving client success."
Tiffany expressed her enthusiasm in response to her promotion, stating, "I can't even begin to express how excited I am about this promotion. It's such an incredible honor and a huge vote of confidence from leadership. I've got an amazing team of Managing Directors by my side, and we will take client success to a whole new level, bringing in fresh ideas, killer solutions, and making things happen. Let's do this!"
As she takes on this new challenge, there's no doubt that Tiffany will continue to lead with excellence but also allow her remarkable abilities as a leader, mentor, and digital solutions expert to be shared company-wide.