BlueModus News
Jun 19, 2023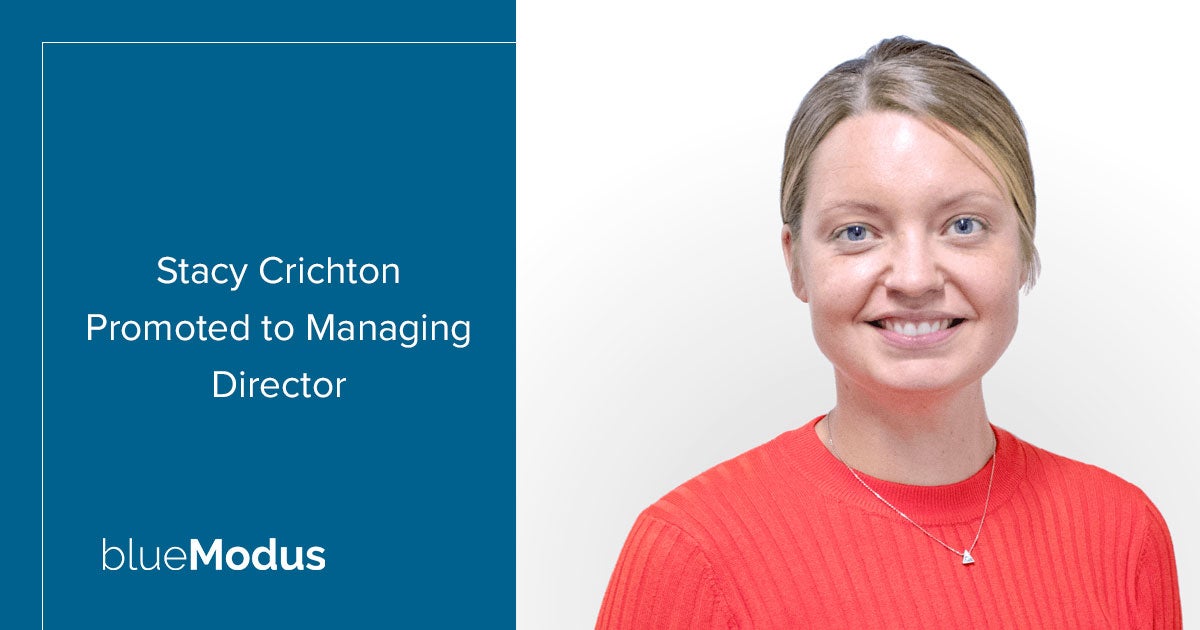 We are delighted to announce a recent promotion on our team. Project Management Lead Stacy Crichton has been promoted to Managing Director. Stacy has 15 years of experience in project and strategic account management within the travel, ski, and hospitality industries. In her new leadership role, Stacy will lead a team of Strategists, Project Managers, and Quality Assurance Engineers focused on maintaining and growing mutually valuable relationships with our clients.
"It has been an incredible few years here at BlueModus, and I'm so excited to continue the journey and take on new challenges as Managing Director," shared Stacy.
Stacy joined BlueModus in 2019 as a Senior Project Manager and quickly became the linchpin for her team by removing roadblocks, keeping her team focused on deadlines, and ensuring they were delighting our clients. In January 2022, she was promoted to Project Management Lead. She took on the additional responsibilities of coordinating processes across our Project Management Team while helping ensure a focus on quality, efficiency, and transparency. In addition, Stacy has personally contributed to projects for UHCU, Impinj, Blue Rhino, UCSD, and Doggett at BlueModus.
"A BIG congratulations to Stacy Crichton for her promotion to Managing Director. She has done incredible work here at BlueModus, helping us mentor new colleagues, establish efficient teams, and build relationships with our clients. Her honest, caring, and client delivery-focused approach makes her a great addition to our leadership team," says BlueModus, Chief Operating Officer Jesse Hormachea.
Congratulations to Stacy on her promotion. We know she will do amazing things in her new leadership role.