BlueModus News
Oct 31, 2022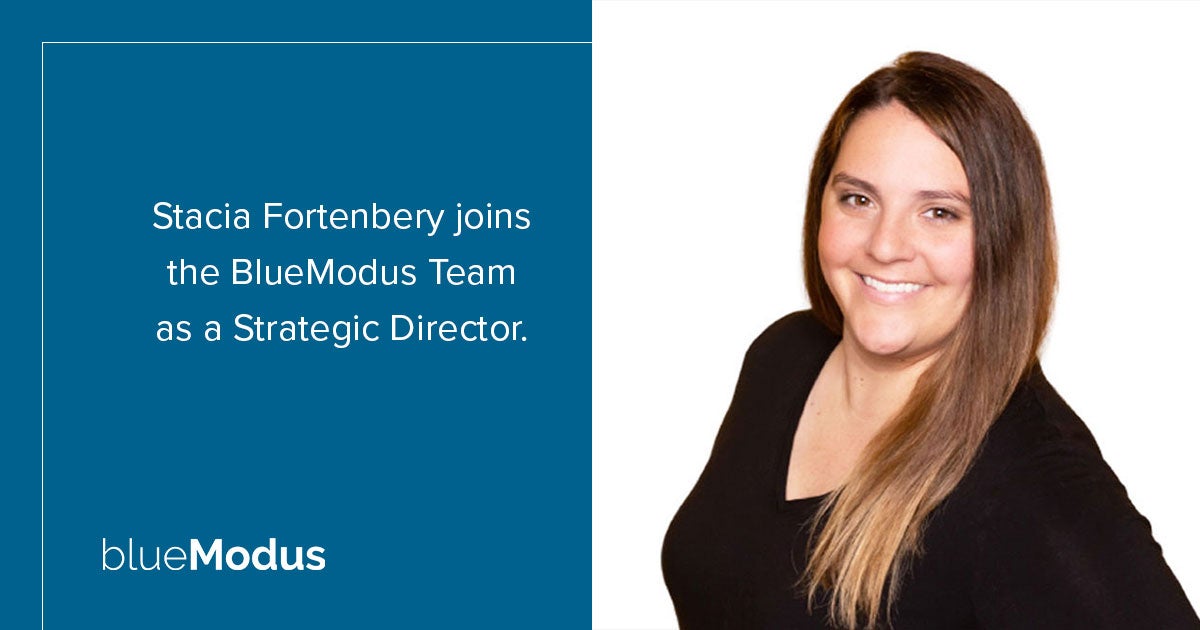 We are excited to welcome Auburn, Alabama-based Stacia Fortenbery to BlueModus as a Strategic Director. She will work directly with clients as a product owner, strategic consultant, and account manager, helping to ensure BlueModus is proactively meeting each client's business objectives. Stacia has nearly a decade of experience working for marketing agencies supporting the growth of small to medium businesses providing full-service digital marketing strategies. Her specialty is bringing creativity and thoughtfulness to all projects and providing fresh ideas with a solid rationale.
"I was already interested in BlueModus before starting the interview process, but that really sealed the deal for me. It was so nice to talk with people who actually believed what they were saying and weren't 'putting on' for the interview. I am extremely excited to work with a talented team of like-minded individuals who are true experts in their fields," shares Stacia.
Since 2014, Stacia has operated her own marketing agency, Fortenbery Marketing, LL, where she worked with brands looking for holistic digital marketing strategies. She focused on strategy audits, journey mapping, paid media consulting, website management and optimization, and reporting. Stacia partnered with marketing agencies Old Town Media, Karsh Hagan, Avocet Communications, Wise + Hype, and Tintle Digital Marketing on several projects. Stacia has also worked at Adventure Instead & Adventure Instead Academy and Joy Organics.
"We are very excited to have Stacia be part of the BlueModus team. I am excited to see the value she adds to the team and the clients with her previous experience, calm presence, strong work ethic, and growth mindset," says Grant Knowlton, BlueModus' Managing Director.