BlueModus News
Aug 16, 2023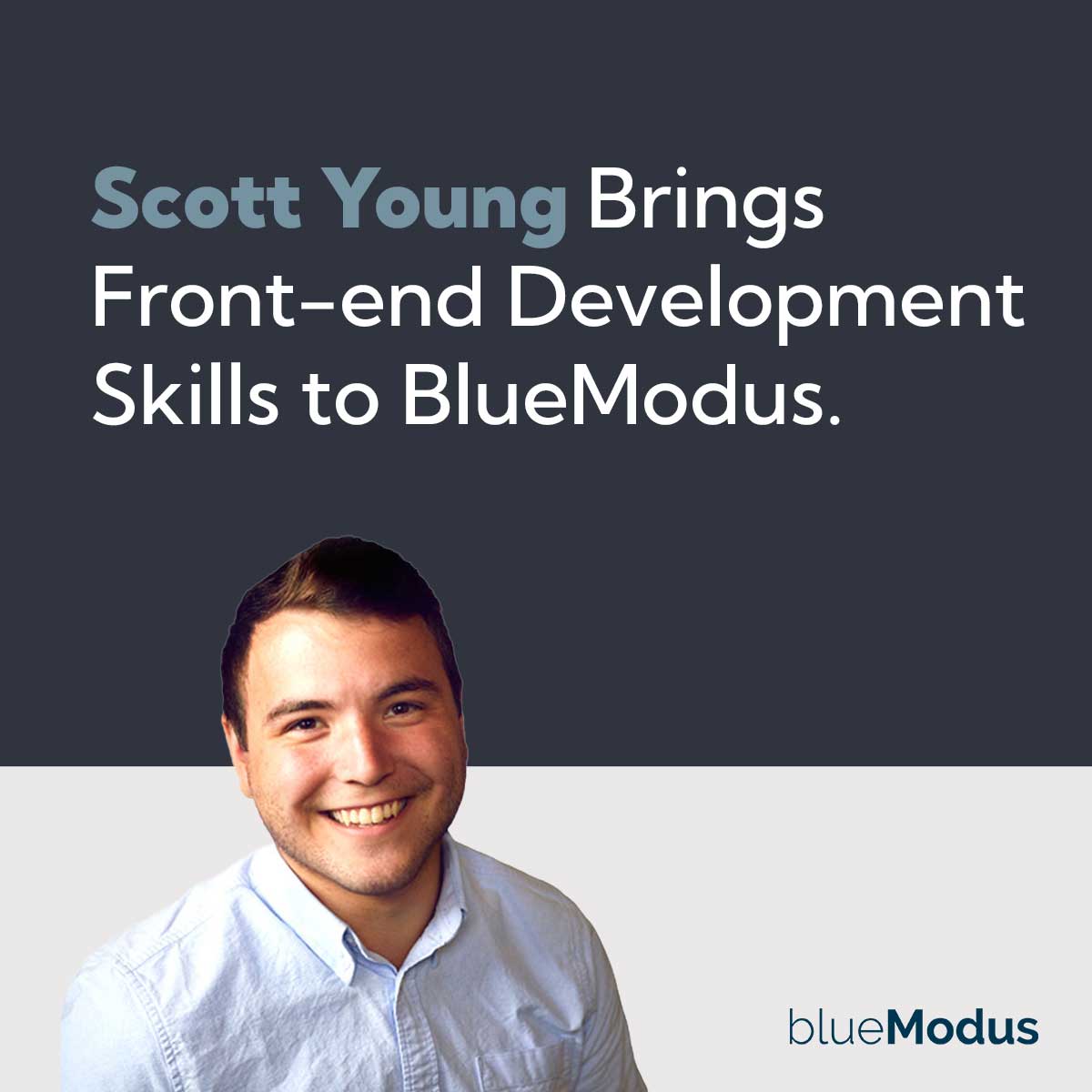 We are thrilled to announce the expansion of our UX/UI Team and the warm welcome extended to Scott Young, who has joined us as a Senior UX/UI Developer based in Houston, Texas. With a rich experience of over a decade at a specialized marketing agency, Scott has expertly honed his skills in front-end development. His impressive project portfolio stands adorned with collaborations alongside industry giants like Microsoft, Acer, T-Mobile, and even the illustrious Seattle Seahawks.
Scott's dedication to crafting meticulously detailed websites is genuinely remarkable. These digital masterpieces are carefully designed to captivate users and push the boundaries of modern web technologies. This unique blend of creativity and technical prowess sets Scott apart.
In his role at BlueModus, Scott's expertise as a front-end specialist will continue to play a pivotal role in enhancing the quality of our client projects. His passion for blending aesthetics with cutting-edge technology promises to elevate every user's interaction to an unforgettable experience.
When asked about his decision to join BlueModus, Scott openly shared, " There's plenty of job opportunities out there, but what made BlueModus stand out is the people. Throughout the interview process, everyone was welcoming, encouraging, and not afraid to ask the tough questions. I felt like part of the team from the first interview, and I have no doubt that working at BlueModus will feel less like a job and more like a home."
From 2013 to 2021, Scott's journey led him to the agency Rational Interaction. Starting as an intern, he climbed the ranks to become a Junior Developer and eventually earned a promotion to Developer. His impressive journey included close collaboration with designers, project managers, clients, and fellow developers in cross-functional teams, all driven by the pursuit of creative technical solutions. In 2021, Rational Interaction merged with DesignIt and Scott continued on rising to Senior Web Developer. In 2022, Scott took a break from work for a year to dedicated his time to supporting his brother's family following a tragedy.
Jordan Walters, BlueModus Development Director, shares his excitement: "I am thrilled to have Scott Young join our team! Scott's exceptional blend of front-end technical expertise, well-proven collaboration skills, and a strong creative background perfectly position BlueModus to create digital experiences of the highest caliber for our valued clients."
With Scott on board, we eagerly anticipate the infusion of his experience and robust UX/UI skills into the BlueModus family, further enriching our ability to deliver outstanding digital solutions.