BlueModus News
Jul 19, 2023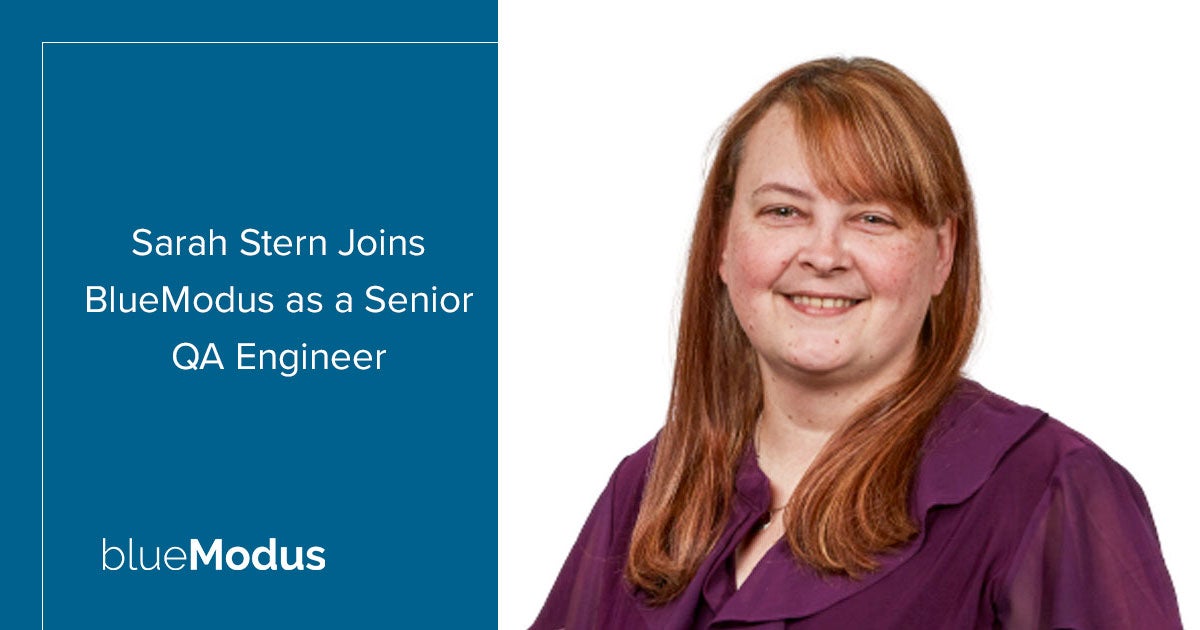 We are pleased to welcome Pennslyvania-based Sarah Stern, who joined BlueModus as a Senior QA Engineer on our Quality Assurance team. Sarah stumbled into QA almost organically – first as a gamer at a young age, then fixing friends' and family's computers, and eventually working as a PC technician, where she would try to replicate her customers' issues. She has over five years of experience with end-to-end e-commerce website testing, including integrations with enterprise resource planning (ERP) and warehouse management systems (WMS). At BlueModus, she will test websites, webstores, intranets, content management systems, custom code, and integrations on client projects.
"Sarah's previous experience and her passion for preserving code quality make her the ideal candidate to join the BlueModus Quality Assurance team. Our clients will immediately benefit from her keen eye and attention to detail, ensuring we deliver the high-quality solutions they deserve," says Tiffany Silvera, BlueModus' Managing Director.
Since 2015, Sarah has worked for the tobacco manufacturer, Scandinavian Tobacco Group. Her roles at Scandinavian included Contact Center QA Manager, QA Analyst, IT Project Manager, QA Manager, Global Business Process Lead, and most recently, IT Project Manager / Business Analyst. During her tenure at Scandinavian, she was part of an implementation team for new sites, migrating existing sites to Salesforce's Commerce Cloud platform and transitioning from twelve to one ERP solution.
"The interview process itself at BlueModus was very telling. The team isn't willing to hire someone who only spoke to one person for 30 minutes, and I agree with this wholeheartedly. It takes several interviews with different people who fulfill different roles to understand if someone would fit the company and if the company would be a fit in their career," shares Sarah. "After meeting so many people passionate about their role and the company, I was sure BlueModus was the place I wanted to be."