BlueModus News
Oct 03, 2022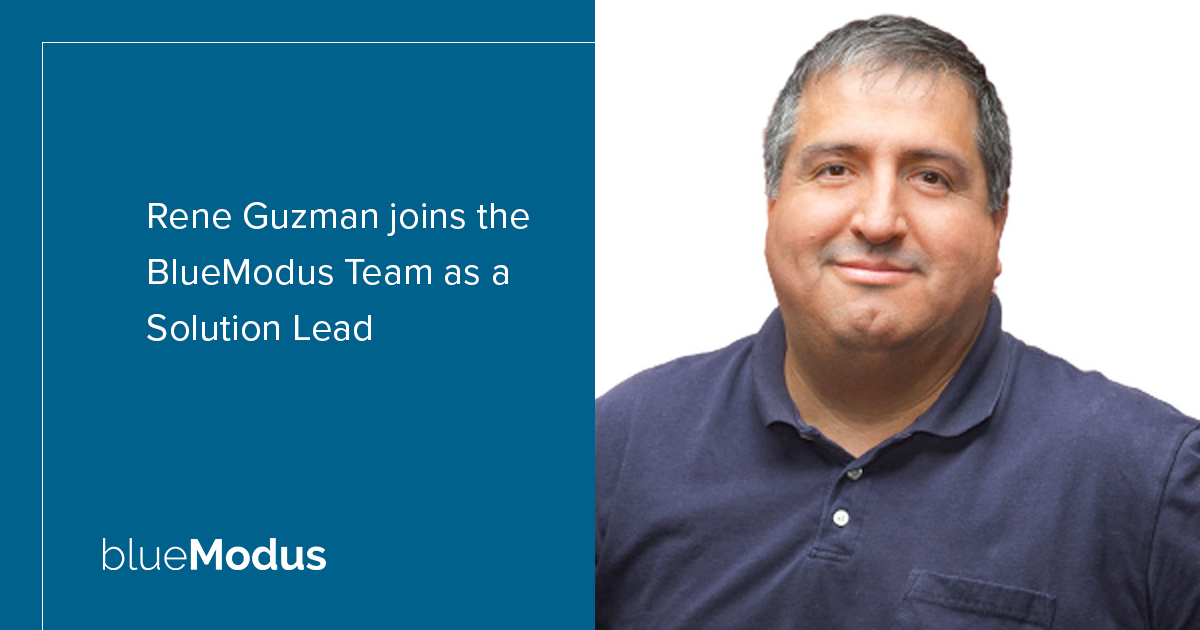 With great excitement, we welcome Rene Guzman as a new Solution Lead at BlueModus. He is based in Milwaukee, Wisconsin, and brings over 20 years of systems architecture, software engineering, and content management systems experience to BlueModus, which he joined in 2022. Rene is known for leveraging hard-earned lessons and skills to deliver high-quality solutions for his clients. In addition, he leads and mentors his team to deliver secure, high-quality systems, including complex integrations, CMS-based sites, and custom web and native applications. Rene will guide a small agile team of Full-Stack Developers, UX/UI Developers, and QA Engineers to build and maintain websites and web applications at BlueModus.
"The BlueModus team's honesty, passion for learning, and their work was apparent from my first interactions with them at Kentico conferences and solidified during the interview process. I knew right away it was a culture I wanted to be a part of," shares Rene.
Since 2012, Rene was worked at Laughlin Constable, a full-service ad agency. Rene started as a Senior Technical Architect and was later promoted to CMS Practice Lead Architect. Most recently, Rene was their Engineering Department Lead, where he led, planned, organized, and executed the operations, training, mentoring, and development of the Engineering department using agile and Scrum methodologies.
"We are excited to have Rene join our team. He is coming to us with a wide breadth of experience that will be invaluable as we help our partners put together the solutions they need," says Jordan Walters, BlueModus' Development Director.