BlueModus News
Jan 17, 2022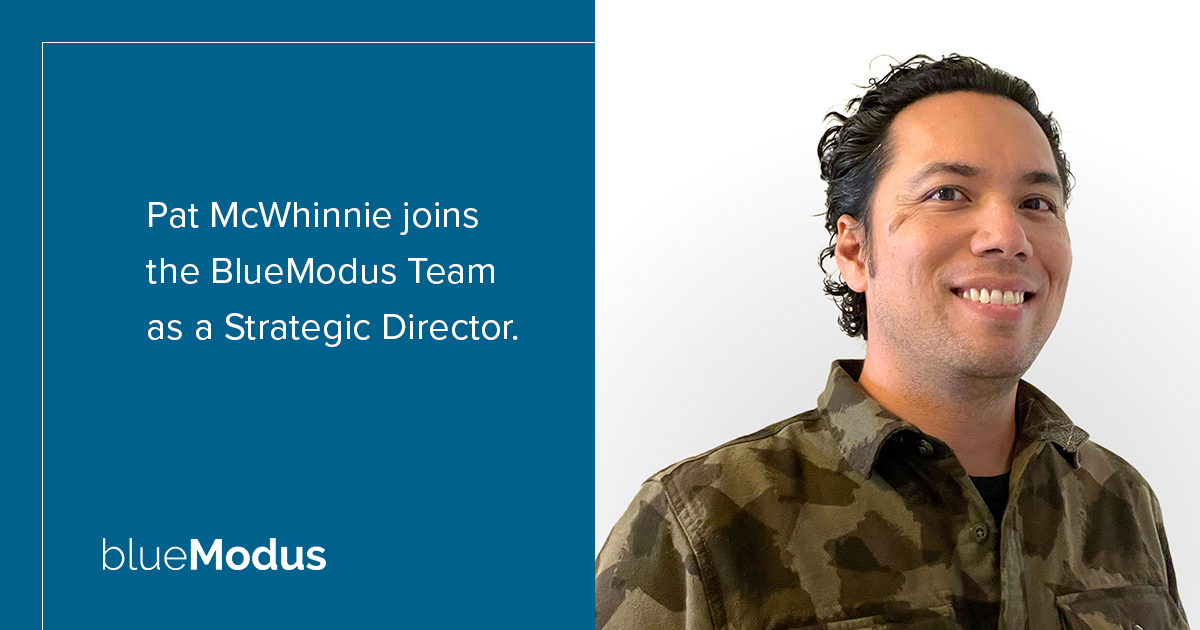 BlueModus is pleased to welcome Denver, Colorado-based Pat McWhinnie to our Strategy Team as a Strategic Director. For most of Pat's career, he has been helping people transition off of one system and onto another. Over the years, he's gone from executing as a developer to architecting the solutions and managing the projects themselves. At BlueModus, Pat will be identifying short- and long-term opportunities for our customers' future success, collaborating with all teams across the company to ensure customer needs are proactively being met, and maintaining mutual digital roadmap alignment.
"When BlueModus was described to me as a sort of 'home' versus a job, I was intrigued. It was plainly obvious that the people I spoke with during the interview process genuinely enjoyed working for BlueModus - echoed throughout were the collaborative nature of the workplace, the positive culture that's fostered from the top down, and the encouragement for people to be open and inquisitive," shares Pat.
Since 2008, Pat has been the Technical Project Lead at Agilutions Consulting, a software implementation and consulting firm focusing on helping its client manage certification programs. At Agilutions, Pat was an integral member of a small team that strives to deliver high-quality technical solutions for complex business needs in the association, non-profit, and credentialing spaces. His team specialized in implementing and customizing an enterprise-level Association Management Software platform, along with a custom certification and accreditation module.
"I look forward to working with Pat. His technical expertise and experience working with large and small organizations across various industries should help our existing clients as we roll into 2022," says Mike Turing, BlueModus' Managing Director.