BlueModus News
Nov 12, 2021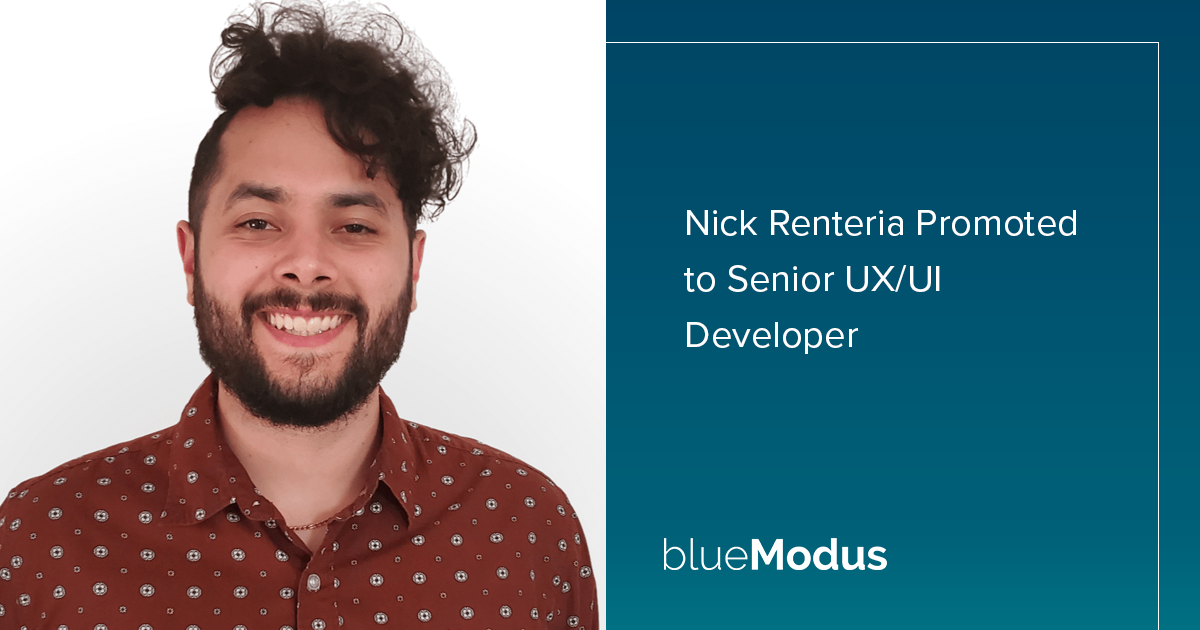 We recently promoted Nick Renteria to Senior UX/UI Developer. Nick has several years of experience building websites utilizing the latest frameworks and extensions in HTML, CSS, and JavaScript, including SCSS and Vue.js. He joined BlueModus in 2020 after doing freelance front-end work for the past few years.
"Since joining BlueModus, Nick has done a fantastic job mentoring our back-end developers in front-end patterns and build scripts and helping find ways to be more efficient on HTML features in client projects while growing his Vue skills," says BlueModus' Development Director John Fager.
In Nick's new role, he will continue working closely with our design and development teams to ensure the feasibility of the design, clarify ambiguous designs, and create rich interactive user interfaces for client projects.
"I'm honored and thrilled to take on a senior UX/UI role with Blue Modus. It's clear that this is the right environment for me to continue to grow, and I can't wait to see what's next for me as part of this team," shared Nick.
Congratulations to Nick on his promotion. The entire team is excited to have you in this new role.