BlueModus News
Aug 16, 2021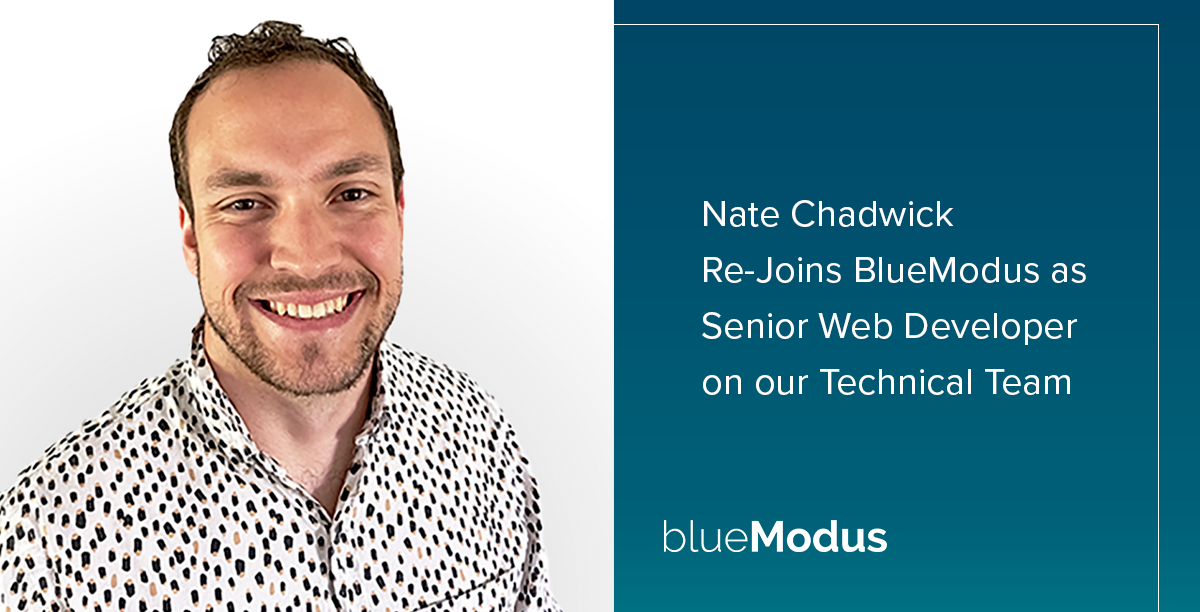 We are pleased to welcome Fort Myers, Florida-based Nate Chadwick has re-joined BlueModus as a Senior Web Developer on our Technical Team. Over the past five years, Nate has quickly grown from a Junior Web Developer to a Senior Web Developer. He has helped maintain, enhance and build several websites utilizing custom code and Content Management Systems like Kentico Xperience. Nate is a fast learner with an endless drive who constantly looks to learn new ways to produce a quicker, more user-friendly website and stay updated with new industry standards.
"Nate is a very strong technologist. We are excited to have him back in the Senior Web Developer role! With Nate's previous experience with BlueModus, our technology stack, and the outstanding solutions he has delivered in the past, we are confident that Nate will dive in right away and be an impactful addition to our team," says Sandro Jankovic, BlueModus Director of Development.
Nate was employed at BlueModus in 2018 as a Web Developer. Since leaving BlueModus, Nate has been at the technical consulting agency, Kyamedia. At Kyamedia, he was responsible for maintaining websites built on the Kentico Xperience Content Management System (CMS) and migrating HTML websites to Kentico Xperience.
"I came back to BlueModus searching for more structure. After meeting with the team and finding out there were multiple layers of teamwork to not only help each other but bring a better product to the client, I knew it was exactly what I wanted," shares Nate.
We are excited to have Nate re-join the BlueModus Team.