BlueModus News
Jan 11, 2023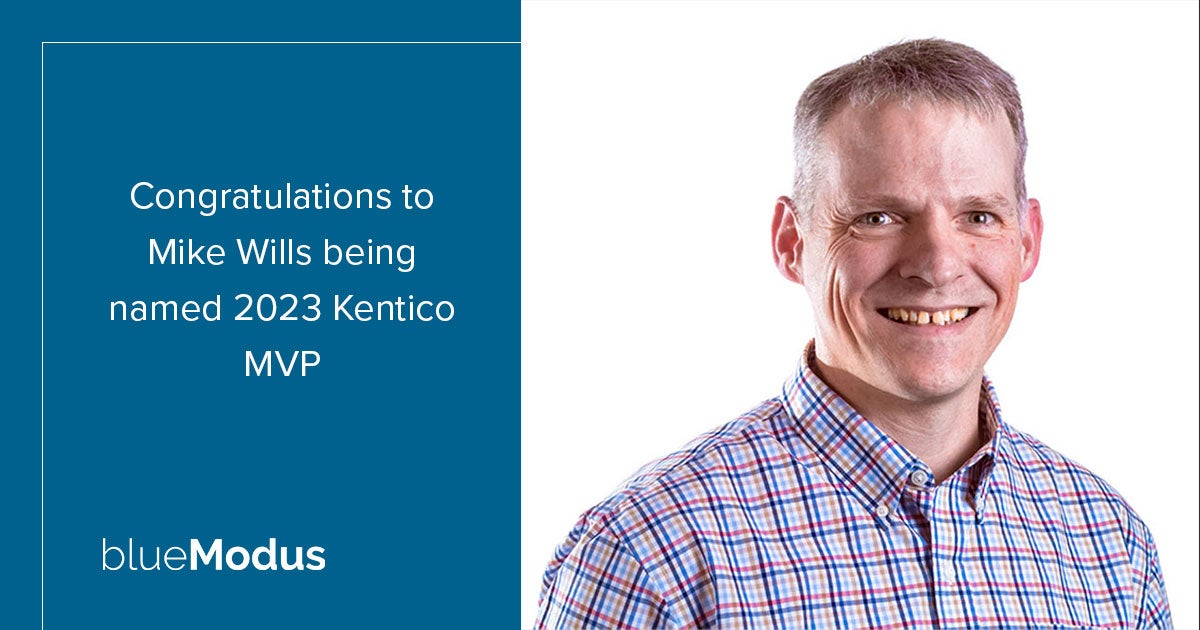 We proudly announce that our Vice President of Technology, Mike Wills, has been named Kentico's Most Valuable Professional (MVP) for 2023. Every year, Kentico honors technologists who were the most beneficial to the Kentico community with this award. In 2023, there are twelve MVPs worldwide. Mike has been awarded this prestigious award for the fourth consecutive year.
"I'm honored to be part of the Kentico Xperience community," shares Mike. "They are a wonderful, supportive group who loves to help the community. Kentico has done an excellent job supporting the MVPs and soliciting real-world ideas for the next generation of Xperience."
Besides being advocates and ambassadors of Kentico's digital experience platform, Kentico MVPs contribute their knowledge and experience to the Kentico Community. They have answered thousands of development-related questions, written nearly hundreds of Kentico articles, and provided invaluable feedback to the Kentico team over the years.
"Mike's passion is to help other technologists succeed, whether at BlueModus or in the Kentico community. His accomplishments and recognition by Kentico as a community leader continue to make the entire team and me at BlueModus incredibly proud," says BlueModus Founder and Chief Technology Officer Dave Conder.
To learn more about Mike's depth of technical expertise, please visit his BlueModus website profile. Or check out more details on the Kentico Xperience MVP program.