BlueModus News
May 05, 2023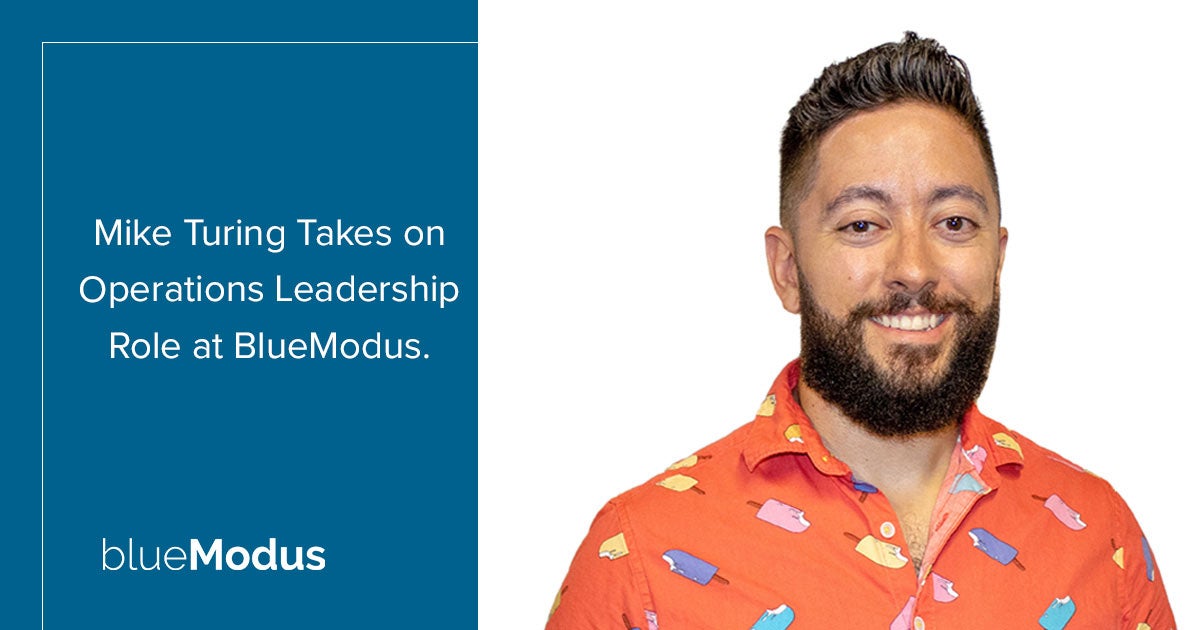 We are delighted to announce a recent change at BlueModus. Managing Director Mike Turing will shift his focus to an operations leadership role. In his new leadership role, Mike will support our internal process, tools, and platforms while helping our Delivery Team find ways to work more efficiently. Mike has over ten years of digital project management and e-commerce experience. Most recently, Mike led two of our project teams at BlueModus, along with Development Director Nick Bushnell. Mike's experience makes him the perfect candidate to continue to push our teams to be the best in serving our clients.
"Congratulations to Mike for his promotion to this new role. Mike has done an incredible job leading one of our divisions with his client and team-focused approach. His ability to quickly understand our projects, our colleague's skillsets, and then develop a strategy for delivery sets him up for effective leadership as our new Delivery Director," says BlueModus, Vice President and Chief Operations Officer Jesse Hormachea.
Before BlueModus, Mike was Senior Project Manager for Digital Operative, a full-service digital commerce agency headquartered in San Diego. While there, Mike led several e-commerce engagements simultaneously and managed numerous smaller retainers and agreements. Before that, Mike was Director of Project Management at Indaba Group, a B2B and B2C e-commerce agency.
"My goal in this, and everything I do, is - how can I make what we're doing the best possible? Speaking from a speed-to-market perspective and thinking ROI and ease of use for all parties. How can we be more efficient, quicker, and better - while still providing top-tier solutions which exceed our clients' expectations? I'm excited to take on this new role and help build our team up for our next set of challenges," shared Mike.
Congratulations to Mike on his new role. We know he will help lead BlueModus' Delivery Team to new heights.