BlueModus News
Apr 14, 2023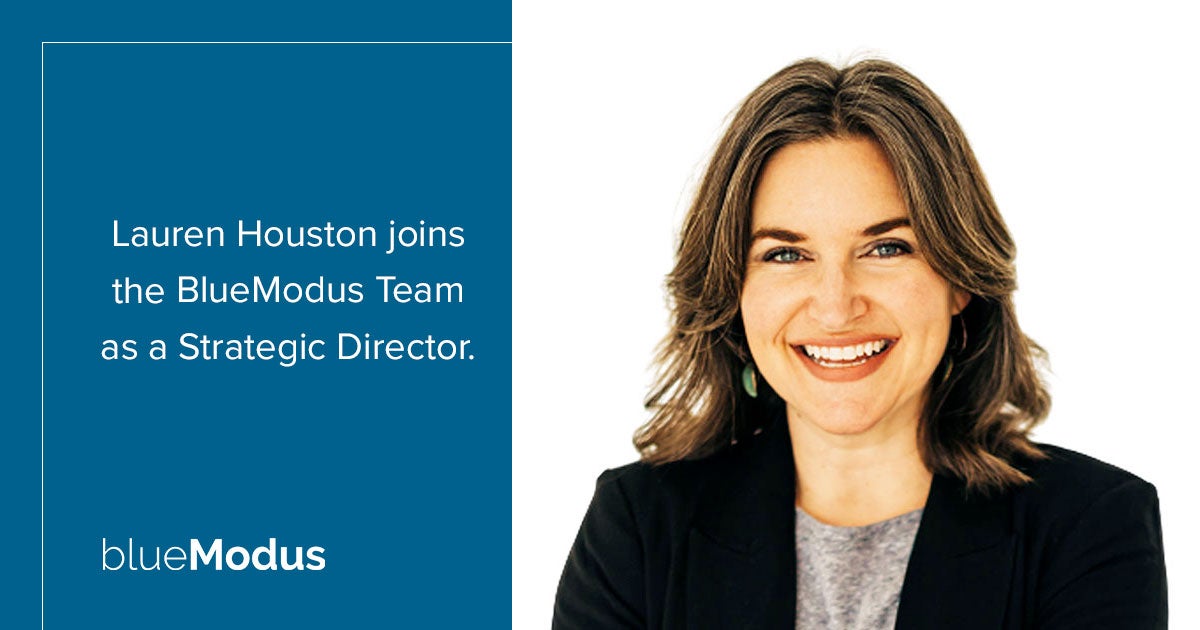 We are excited to welcome Cincinnati, Ohio-based Lauren Houston to BlueModus as a Strategic Director. She is an entrepreneurial-minded professional with experience in project management, product development, accessibility, internal and external process, data analysis, marketing, customer service, and sales. At BlueModus, she will work directly with clients as a product owner, strategic consultant, and account manager, helping to ensure BlueModus is proactively meeting each client's business objectives.
"Our team is so fortunate to have Lauren joining us. We can't wait to see the value she brings to her accounts and the team. We're confident Lauren will be an early contributor and integral addition," says Meredith Perkins, BlueModus' Managing Director.
Since 2021, Lauren has been a Project Manager at web accessibility company, Ilumino, LLC. Digital experience company Crownpeak Technology recently purchased Ilumino. At Ilumino, Lauren managed clients through website accessibility audit and remediation projects, as well as managing the internal production team of web auditors. Before Ilumino and Crownpeak, Lauren had extensive experience as an IT Project Manager, having worked at ALM Media from 2017 to 2021, Online Rewards from 2014 to 2017, and Summit Professional Networks from 2008 to 2014.
"The dedication throughout the interview process and transparency about the role and expectations were unlike anything I've ever experienced. Every step of the way, Tom and the team made me feel comfortable and welcome," shares Lauren.