BlueModus News
Apr 03, 2019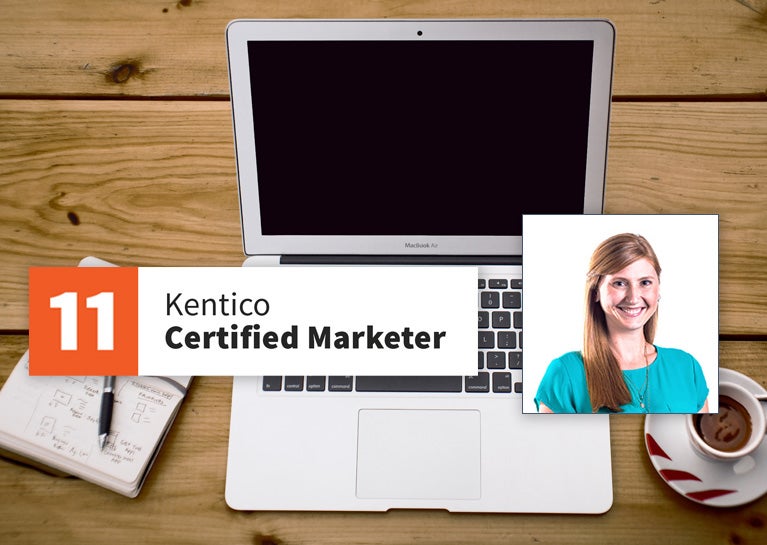 BlueModus is pleased to announce that Senior Project Manager Katie Tabler has recently passed the Kentico 11 Certified Marketer Exam in order to successfully renew her Kentico Certified Marketer credentials. To pass this test, Katie had to demonstrate practical experience in using Kentico, as well as prove her knowledge of the platform's features and functionality.
"I applaud Katie's efforts to maintain her Kentico Marketer certification to continue to provide a high level of project management and consultative services to her clients within the platform," says Jesse Hormachea, BlueModus Director of Delivery. "Her knowledge leadership helps our team bring value to our partners."
The Kentico 11 Certified Marketer Exam is a secure, online exam consisting of 50 questions that must be completed within 90 minutes. Topics of the test include the multitude of marketing capabilities available in the platform, including web analytics, contact management, activity tracking, contact segmentation, content personalization, conversions, content optimization, email marketing, search engine optimization, PPC, campaigns, marketing automation, and content marketing.
"It really helps me in my day-to-day work to have deep knowledge of all the tools that Kentico offers," notes Katie, who originally became Marketer Certified in 2017. "I've found it extremely valuable to enhance my expertise of the platform's broad set of features well enough to be able to earn this certification."
As the current #1 Kentico Solution Partner worldwide, BlueModus prioritizes the Kentico certification of its colleagues, and at present boasts 17 Kentico Certified Marketers and 24 Kentico Certified Developers on staff.
To learn more about Katie's experience, please check out her website profile. If you are interested in learning more about the Kentico's Certified Marketer, click here.