BlueModus News
Jan 13, 2023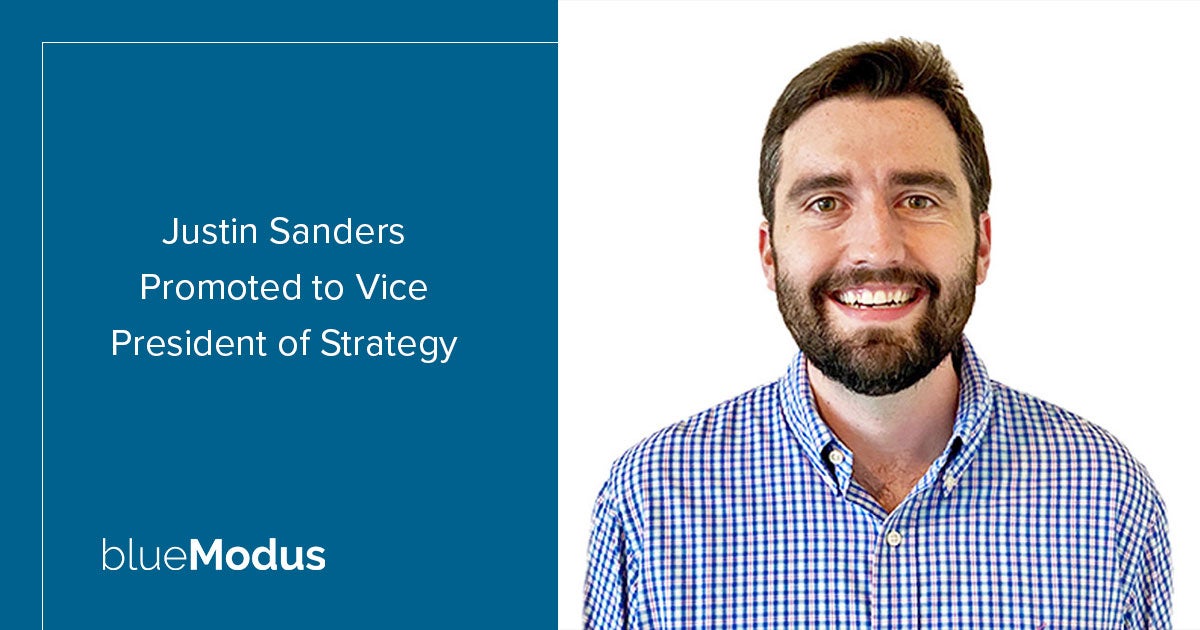 We are excited to announce Justin Sanders has been promoted from Strategic Director to Vice President of Strategy. Justin will continue creating solutions, road mapping, and discussing digital strategies with clients but will shift from existing to new clients.
"Justin's talents put him in the middle of what we do – right between complex business problems and deep technical expertise," says BlueModus, Vice President and Chief Strategy Officer Becki Dilworth. "Our clients will benefit greatly from his willingness to listen and collaborate with them to find technology to solve some of their biggest challenges."
Justin has ten years of experience with digital agencies and product-focused startups, where he has served in project management, product management, and account management roles. Since joining BlueModus, he has worked directly with Ball Corporation, North Central Texas Council of Governments, and Stearns Lending, LLC., as a product owner and supporting their digital strategies. Justin has a passion for understanding the needs of his clients and team and working to find true win-win outcomes.
"I feel very fortunate to have found an organization with the unique combination of professionalism, talent, passion, and vision that makes BlueModus what it is. I'm grateful for this new opportunity and look forward to growing my skillset while helping BlueModus and our clients succeed," said Justin.