BlueModus News
May 18, 2021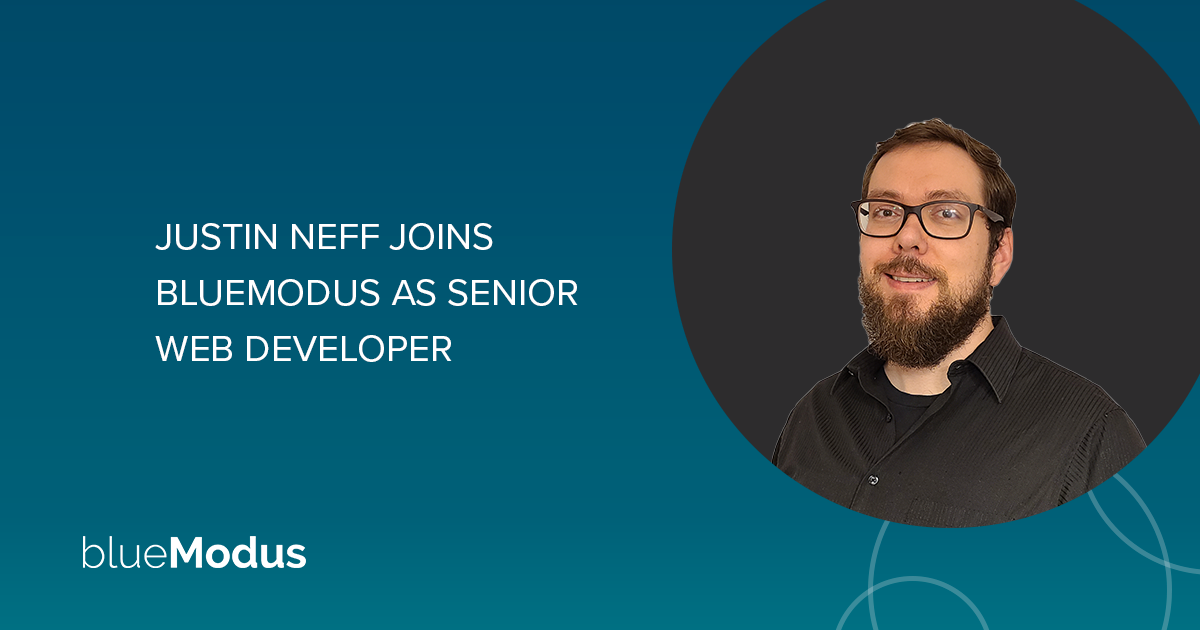 We are excited to welcome Green Bay, Wisconsin-based Justin Neff, who joined BlueModus as a Senior Web Developer on our Technical Team. Justin has a track record of implementing industry best practices and standards for team efficiency and solution robustness. He has led teams in the development of internal tools and healthcare-focused applications. Justin always strives to challenge himself by learning something new to help improve his toolset as a programmer.
"We are very excited to welcome Justin to the team at BlueModus. He brings with him vast experience in many technologies, a passion for technology, and a drive for finding the right solutions - all qualities that make technologists successful at BlueModus," says Josh Sherman, BlueModus Director of Innovation.
Since 2017, Justin has been a Senior Programmer/Software Consultant at Inclusa; a Wisconsin-headquartered non-profit focused on long-term health care services. Justin was tasked with migrating .Net native desktop applications to Azure Cloud while at Inclusa. Before Inclusa, he was a Senior Software Engineer at Red Arrow Labs and a Software Engineer at Sentry Insurance.
"I was immediately attracted to the ability to continue growing my career in a collaborative environment that still celebrates their success with team "fun" days. I was interested in the flexible, remote, and collaborative environment represented throughout the interviews and cultural videos," shares Justin.