BlueModus News
Jun 16, 2023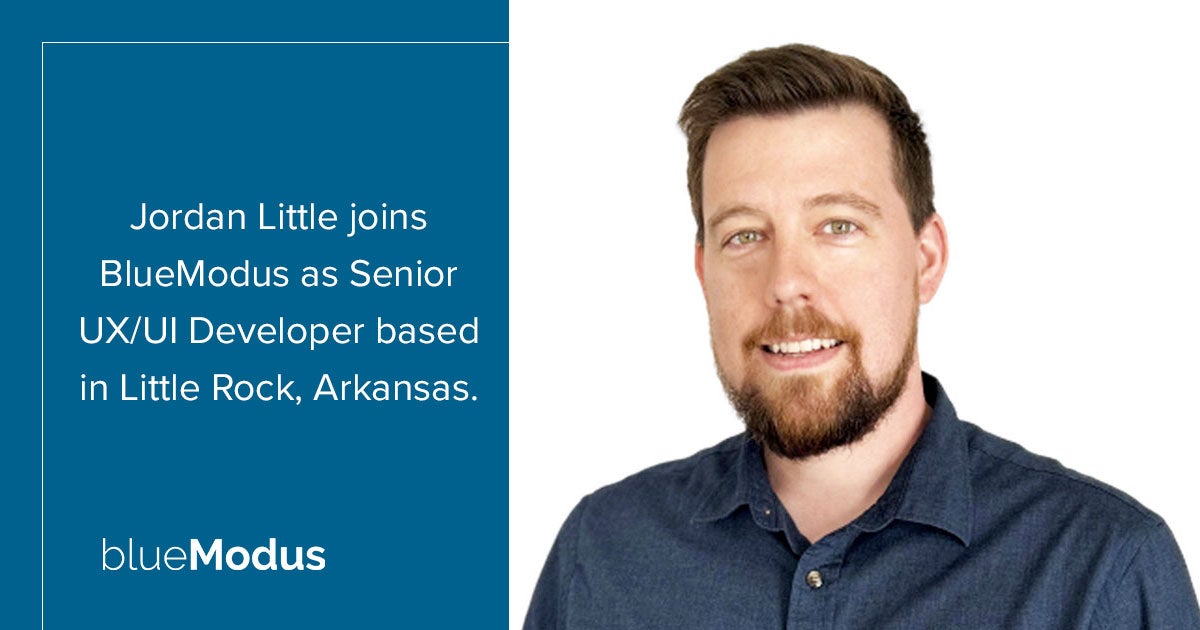 We are excited to announce the expansion of our UX/UI Team. Jordan Little has joined us as a Senior UX/UI Developer based in Arkansas. Since building his first Flash website in high school, Jordan has been interested in the point where design meets engineering, where content meets form. His career has been spent chasing ways he can be involved in the process of what it looks like becomes how it works, and he now boasts over 15 years of experience planning, designing, and building interfaces for the web. At BlueModus, Jordan will work directly on several project teams providing front-end support on client projects.
"The rigorous interview process at BlueModus piqued my interest. If this company is taking the time to hire a uniquely great staff, then I want to be a part of it," shares Jordan.
Since 2017, Jordan has been the Director of Digital Strategy at the Arkansas Times, where he designed, built, and launched a ground-up site redesign while managing the migration of 80,000+ articles in various taxonomies. From 2014 to 2017, Jordan was the Design and Front-End Architect at Inuvo.
"I am excited to have Jordan Little joining our team!" shares Jordan Walters, BlueModus Development Director. "Jordan's combination of front-end technical expertise, proven collaboration skills, and the strong creative background will enable BlueModus to create best-in-class digital experiences for our clients."
We are excited for Jordan to bring his experience and strong UX/UI skills to BlueModus.