BlueModus News
Feb 15, 2023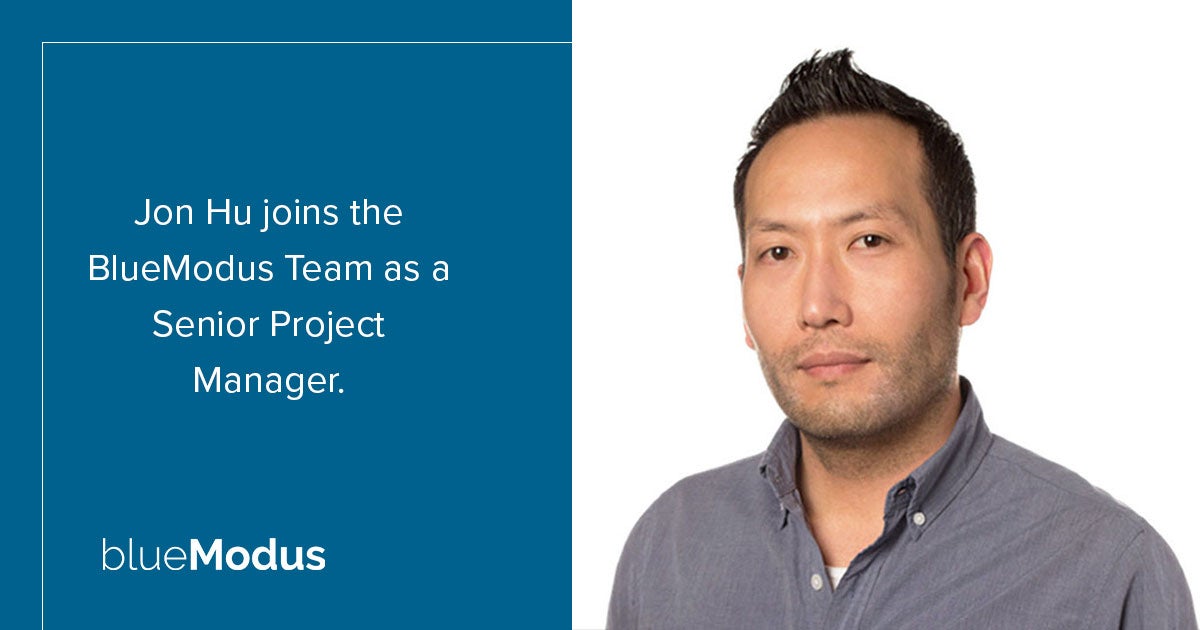 We are happy to welcome Seattle, Washington-based Jon Hu to BlueModus as a Senior Project Manager. He started in 2006 as a Project Manager, which grew into Product Management and then Program Management. Over the years, Jon has worked with fantastic clients like Amazon, Microsoft, CenturyLink, Regence, F5, SAP Concur, and Alphabroder. The projects have spanned from small and lean to enterprise-level initiatives, websites, to web applications. As a result, he has a wide variety of experiences, but all with the same goal, success for his clients. At BlueModus, Jon will continue focusing on client success and will be responsible for planning, managing, and executing client implementation projects and managing ongoing support.
"I was attracted to BlueModus for the culture. Initially, the transparency into how things worked and what to expect. Then the encouragement to ask questions and collaborate, helping each other. The final tipping point was the flexibility and autonomy in how I could work," shares Jon.
Most recently, Jon was the Director of Program Management at UpTop, a UX, visual design, and development agency specializing in Enterprise to SMB websites, SaaS, and mobile apps. He led the teams that designed and developed a global inside sales enablement portal for 2000+ new salespeople at Microsoft. Before UpTop, Jon worked as a Senior Project Manager at the design and development agency, Nakea.
"Jon is a brilliant, seasoned project manager who brings his expertise to the team and his passion for honest relationships with his client and colleagues. I'm excited for Jon to bring this wealth of knowledge, collaboration skills, and calm leadership to the team to further client success," says Grant Knowlton, BlueModus' Managing Director.