BlueModus News
Oct 25, 2021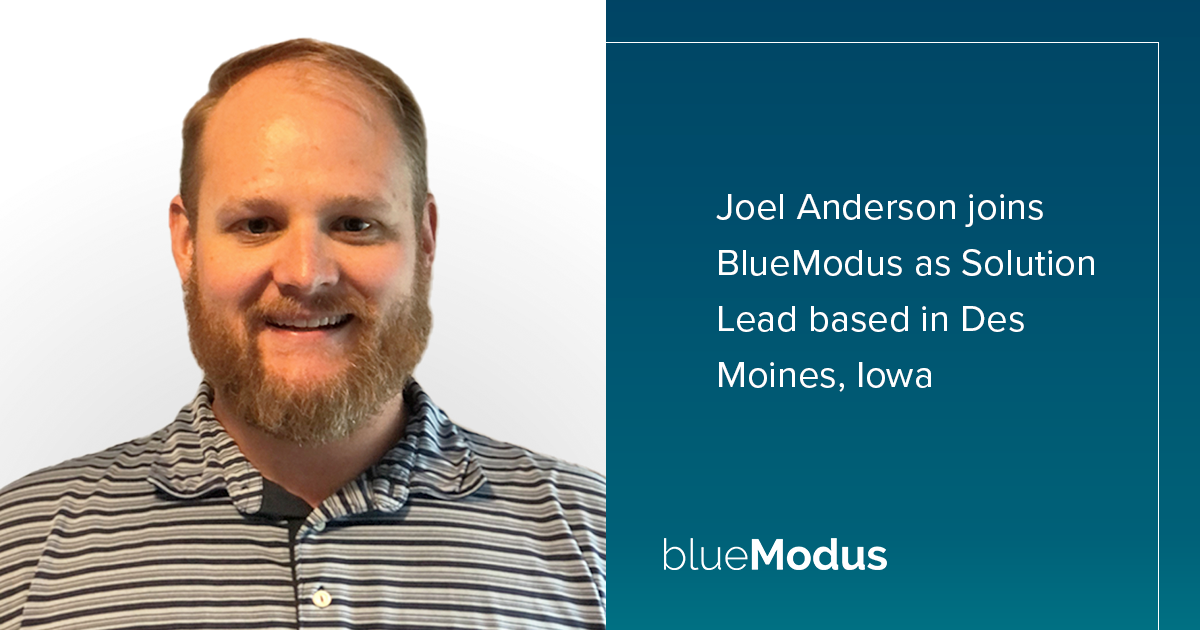 We are pleased to announce Joel Anderson has joined our Technical Team as a Solution Lead. Joel has over 15 years of data-driven web application development experience and is based in the Des Moines, Iowa area. He started in full-stack development in the days before JavaScript frameworks were even a thing, and he has adapted and grown alongside browser and .NET technology. Joel enjoys solving complex problems in ways that delight and make life more awesome for end users. He feels the best parts of software development are working with technology and helping people. Joel loves taking on new challenges and learning new skills.
"We are incredibly pleased Joel is joining the team. His leadership, experience, and technical acumen will help both BlueModus and our clients succeed well into the future," says Dave Bromeland, BlueModus Development Director.
Joel has extensive experience at design and development agencies like BlueModus. Since 2013, Joel has been a Web & Mobile App Developer at DWebware, a design and development firm in Des Moines, Iowa. From 2006 to 2013, Joel was a Web App Developer at Saltech Systems, a web design, development, hosting, and IT support company in Ames, Iowa. Joel has been involved in developing custom websites and web application solutions for multiple clients at both companies.
"Everyone I interacted with at BlueModus during the interview process has been great. I am looking forward to working with this team, " shares Joel.