BlueModus News
Mar 31, 2022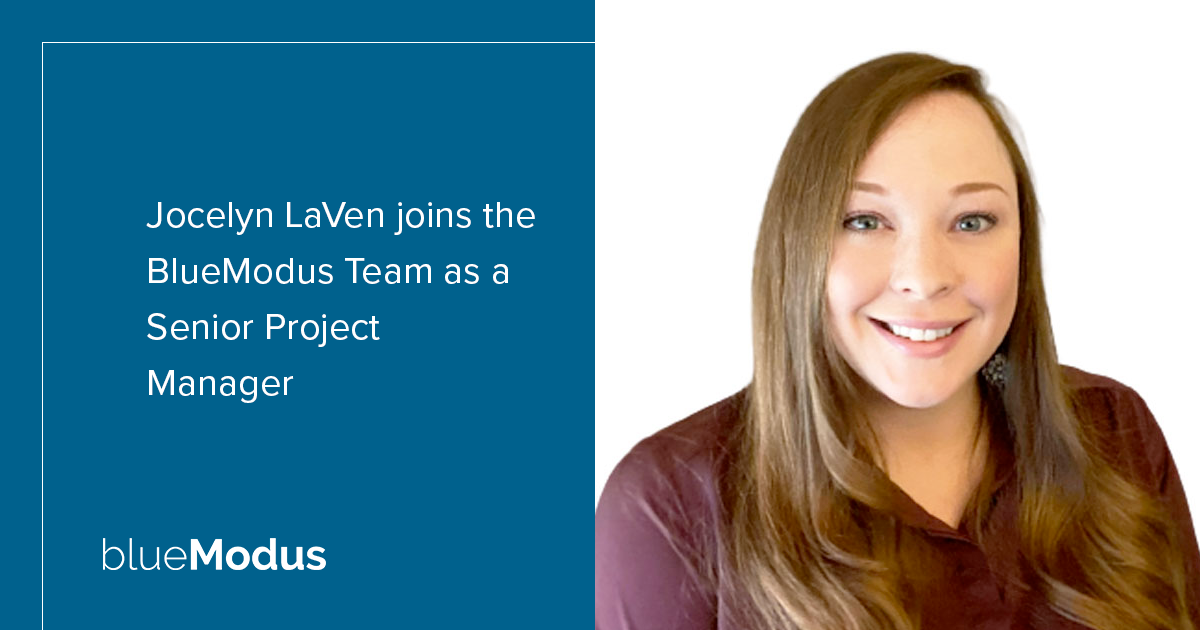 We are excited to welcome Milwaukee, Wisconsin-based Jocelyn LaVen to BlueModus as a Senior Project Manager. With nearly ten years of technology experience, she is passionate about leading web projects through the project life cycle. Jocelyn enjoys every aspect from planning, managing the budget, timeline, and resources, but most of all, seeing the client's vision come to life. In addition, she loves that her job allows me to build meaningful and successful working relationships with colleagues and clients. At BlueModus, Jocelyn will be managing small-large projects for various clients, including e-commerce and higher education. Her projects have included the entire lifecycle, including strategy, design, content development, development, and testing.
"Not only did BlueModus make the list of Best Places to Work by BuiltIn Colorado, but their list of web projects and applications is extensive and impressive. After a deeper look into BlueModus, it is obvious how much the company cares about its staff, leading to great relationships with clients. Being part of a company with strong moral principles is so important to me," shares Jocelyn.
Most recently, Jocelyn was a Project Manager at the full-service digital advertising agency Hanson Dodge. At Hanson Dodge, she led several development and media projects. Before Hanson Dodge, from 2014 to 2021, Jocelyn worked with the Milwaukee Brewers baseball club. During her time with the Brewers, she was an IT Intern, IT Help Desk Administrator, Senior IT Help Desk Administrator, and a Project Manager for IT Operations.
"We're thrilled to have Jocelyn join the Project Management team! Her experience managing website design and development projects combined with her knowledge of the project management tools we use at BlueModus will allow her to hit the ground running and provide immediate value to our clients," says Tiffany Silvera, BlueModus Managing Director.