BlueModus News
Mar 27, 2023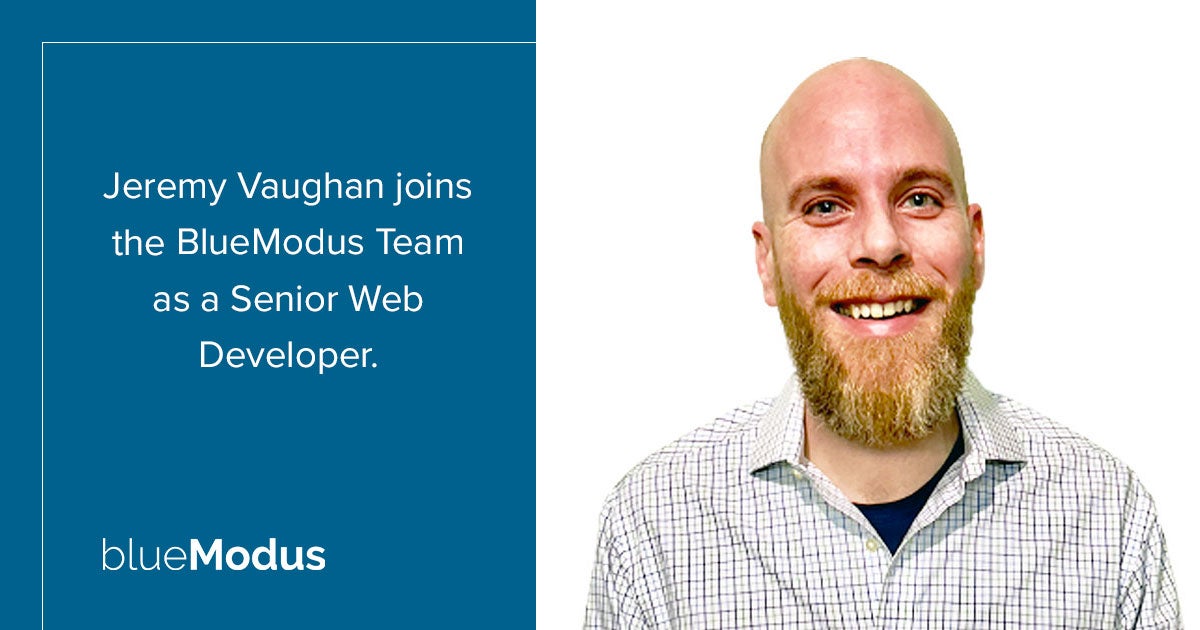 We are pleased to welcome Pennsylvania-based Jeremy Vaughan to the BlueModus Team as a Senior Web Developer. He has been working professionally as a developer for a decade and was in the IT/Network field for a decade before that, but Jeremy is a programmer at heart. Additionally, he's proud to proclaim himself a nerd. At BlueModus, Jeremy will implement and maintain websites and CMS tools for our clients, including custom .NET development.
"We are really excited to have Jeremy join our team. With the experience he brings and his passion for technology, I can't wait to see what we can build together!" says Jordan Walter BlueModus' Development Director.
Since 2014, Jeremy has been a Senior Software Engineer at the technology company General Informatics, LLC. He was responsible for full stack development of custom applications, including desktop, web, mobile, API, database, and reports. Additionally, Jeremy developed and maintained WordPress and DotNetNuke websites. Additionally, from 2004 to 2014, Jeremy worked at Bitronics, LLC as an IT / IS Coordinator, responsible for daily hardware and software maintenance, including inventory, purchasing, and licensing.
"The interview process was extremely professional and also quite challenging at times, both of which generated a high degree of confidence that I'd be joining a great team and company overall," shares Jeremy.