BlueModus News
Dec 05, 2022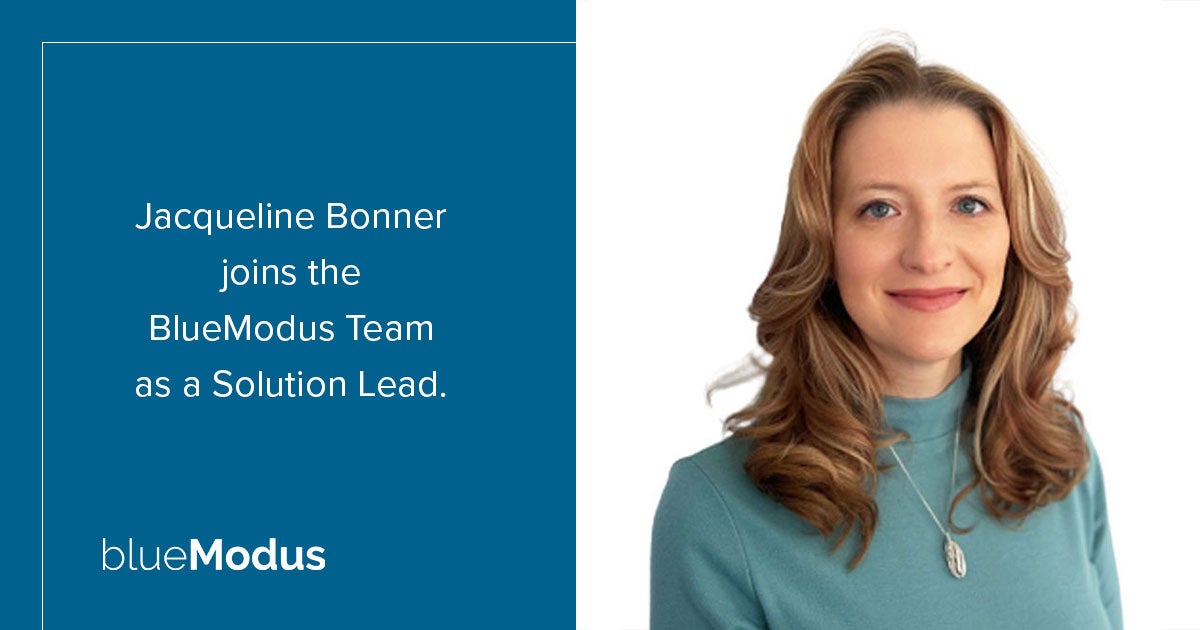 We are excited to welcome Maryland-based Jacqueline Bonner to BlueModus as a Solution Lead. She transitioned from teaching secondary science to software development over five years ago and has not looked back. Since then, Jaqueline has worked as a full-stack developer, primarily focused on .NET, Vue, and React. At BlueModus, she will lead the solution and architecture for our clients' public and internal-facing websites.
"Jacqueline is an exceptionally talented developer with experience in the insurance and finance industries. Before that, she spent years as a science instructor and department chair focusing on STEM programs. I'm excited to have such a well-rounded technologist joining the team and have no doubt she will be right at home at BlueModus," says Robert Tyska, BlueModus' Development Director.
Since April 2021, Jaqueline has worked as a .NET Developer and then a .NET Developer Lead at Mariner Finance. She managed and mentored a team of 3-4 developers responsible for developing and maintaining over 30 projects company-wide. Jacqueline and her team focused on full stack design, development, and maintenance of multiple business web applications and APIs utilizing NET and SQL backend together with a Vue frontend, using Typescript and the Vuetify framework. From 2018 to 2021, Jacqueline was a Software Developer at Harford Mutual Insurance, where she Created RESTful APIs using .NET Core and MVC design to integrate various internal and 3rd party systems.
"I knew BlueModus was the right home for me during my initial interviews because I could tell that this company focuses on collaboration. Working alongside this talented team will push me toward my goal of continual growth in leading innovative development. I am excited to be a part of it," shares Jacqueline.