BlueModus News
Jul 29, 2022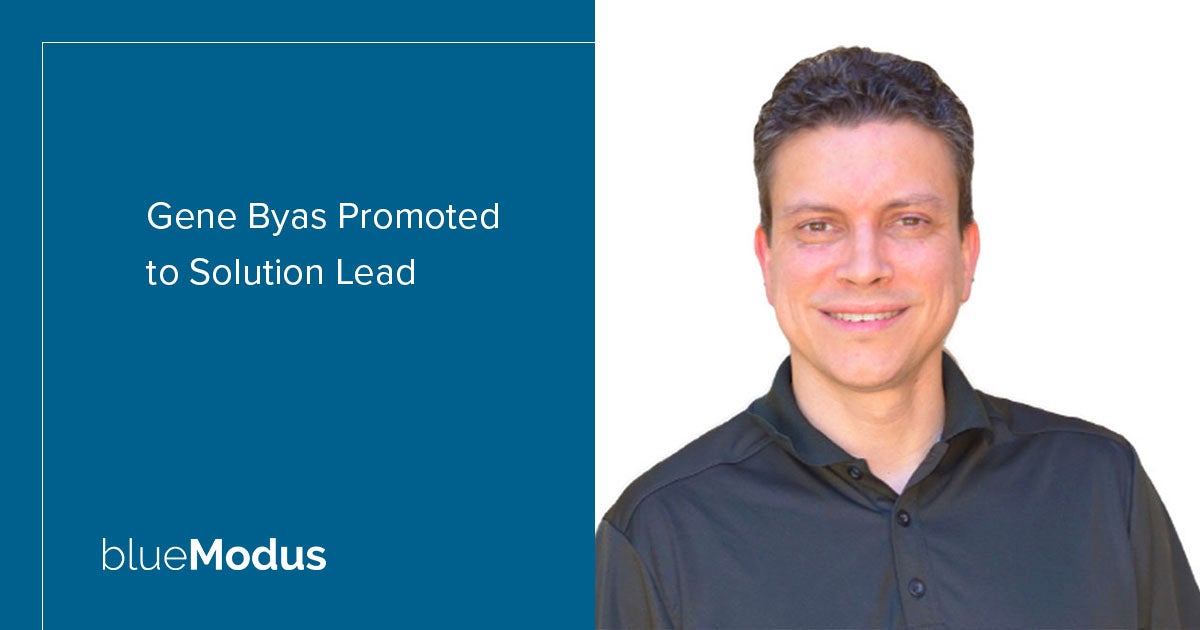 We are pleased to announce the promotion of Gene Byas to Solution Lead. Gene joined BlueModus in 2021 as a Senior Web Developer and was later promoted to Web Development Lead. He has developed across the full stack throughout his career and is passionate about JavaScript, the .NET Framework, and learning new technologies and best practices.
"Gene has been an invaluable part of my team – his consultative approach with clients, ability to build trusted relationships with his team and the client, and passion for his work are appreciated by everyone he works with. We are excited to have Gene as our newest Solution Lead," says BlueModus' Development Director, Aaron Brosey.
In his new position, Gene will lead a development team focused on building clients' websites, web stores, and intranets.
"I'm humbled and thrilled to be given this opportunity. The best part of BlueModus is the people, and I look forward to working more closely with my colleagues as a Solution Lead. I've grown so much in my time here, and I'm excited to continue that trend while helping my team and our clients succeed in their goals." shared Gene.