BlueModus News
Jun 03, 2021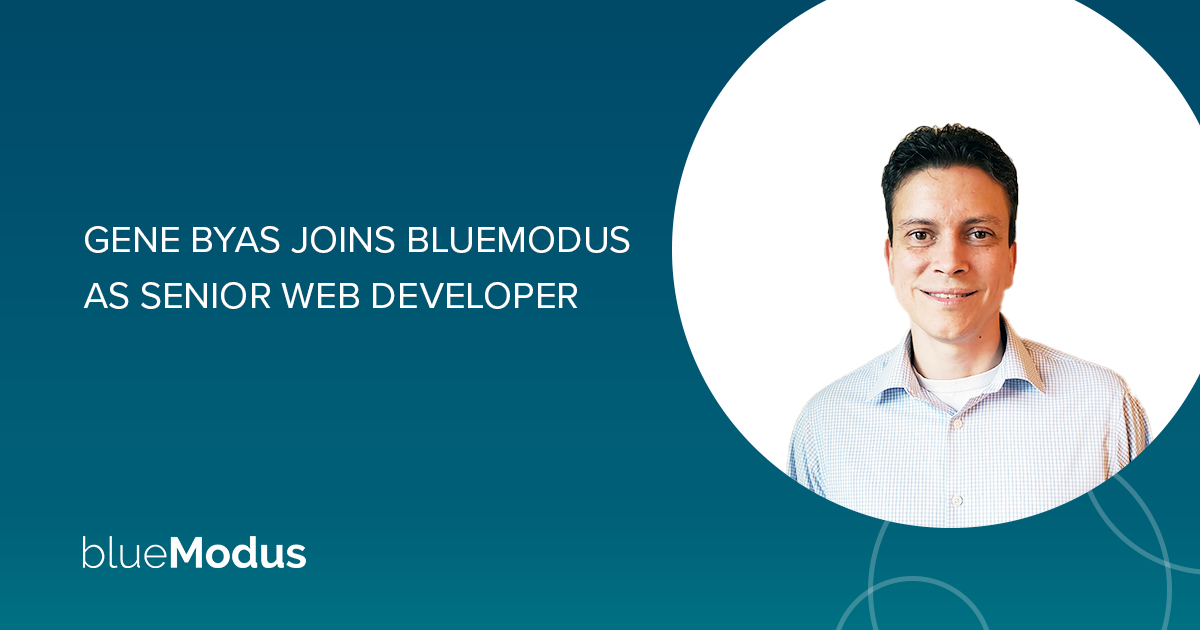 We are excited to welcome Dallas, Texas-based Gene Byas, who recently joined BlueModus as a Senior Web Developer on our Technical Team. Gene has been working as a full-stack developer for nearly 20 years. He has developed eLearning courseware and supporting infrastructure, survey platforms, and commercial sites using the Microsoft stack and front-end technologies. At BlueModus, Gene will be working with a team of other technologists building, enhancing, and maintaining websites and CMS tools for our clients.
"Gene impressed us from the start. We are so glad to have him join our team. Great culture and strong professional developers matter to us at BlueModus, and Gene will bring both!" says John Fager, BlueModus Director of Development.
Since 2017, Gene has been a Senior Web Application Developer at HRTec, Inc.; a Virginia-headquartered technical solutions company focused on their clients' human resources compliance, communications, and information systems needs. At HRTec, Gene designed, developed, and implemented a survey platform using SQL Server, .NET Core, and Vue.js. From 2004 to 2017, Gene was Senior Web Developer at Delex Systems, Inc., a company providing solutions to the Department of Defense and intelligence community.
"I was attracted to BlueModus for its culture and collaborative environment. I'm always excited to learn from others and enhance my skill set, and it was clear when interviewing that BlueModus would provide me the greatest opportunity to grow in my career while helping others do the same," shares Gene.