BlueModus News
Sep 06, 2023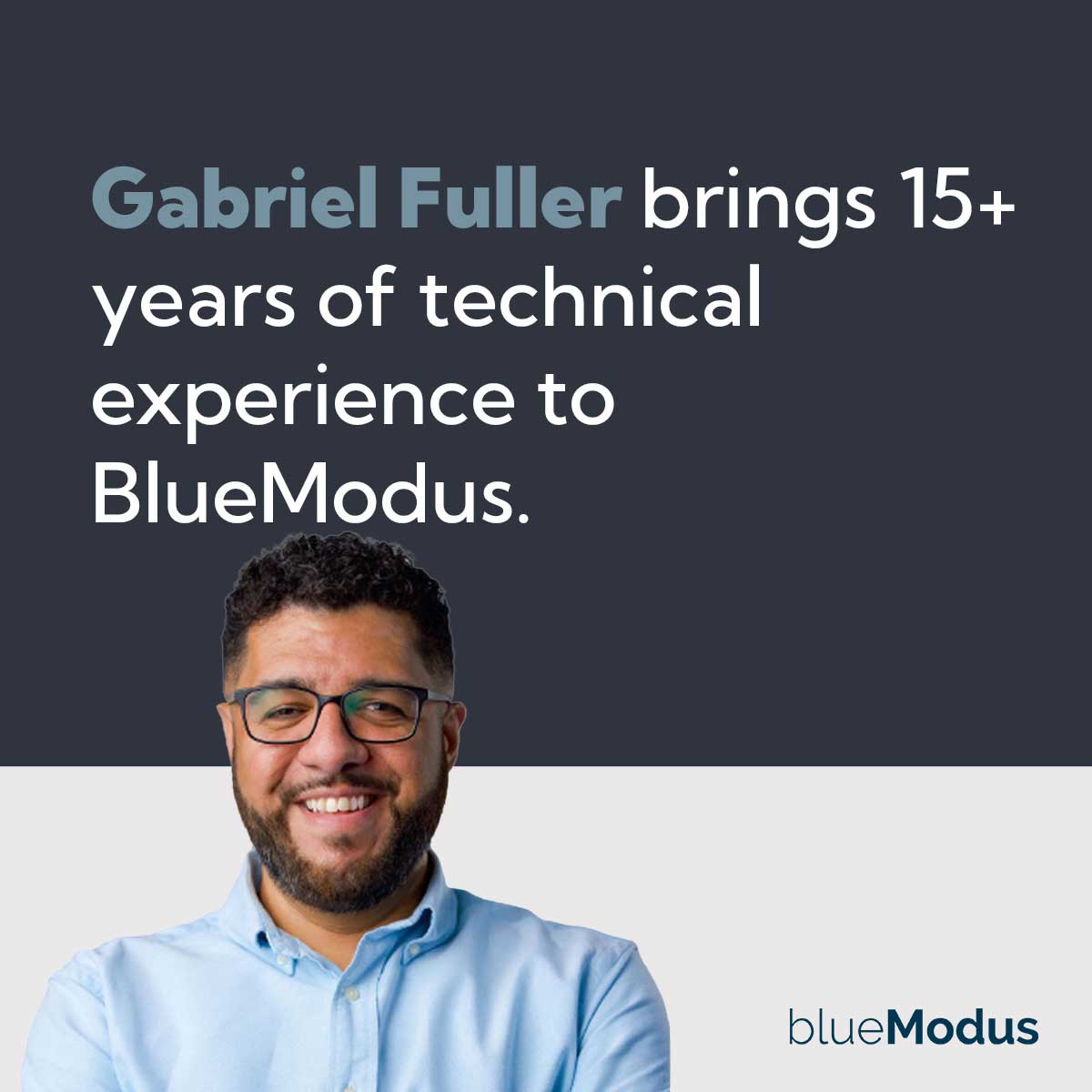 We're thrilled to introduce the newest member of our outstanding BlueModus team – Gabriel Fuller! Coming on board as a Solution Lead, Gabriel brings with him a remarkable background as a Solution Architect and Full-Stack Web Developer, built over an impressive 10 years at HexaGroup, a distinguished digital marketing firm renowned for its award-winning team of software engineers, web developers, visual communicators, and graphic designers.
Based in Houston, Texas, Gabriel has indeed left his mark on the IT industry, with an incredible 15+ years of experience crafting solutions that hit the bullseye. He's been a driving force behind approximately 40 B2B and B2C projects, even spearheading the development of an astonishing 12 Kentico CMS websites. That's some serious know-how! He's no stranger to collaborating with big players in the industry – we're talking Fortune 500 companies – to transform business needs into technical magic. Not to mention, he's a pro at leading small teams of developers and showing clients the ropes with top-notch training.
We're genuinely happy to welcome Gabriel Fuller to our ranks, and Dave Bromeland, our Development Director, couldn't agree more. "Gabriel's extensive experience and proven leadership abilities make him a perfect fit for our dynamic crew. We're excited to have him on board, contributing his skills and taking our client solutions to the next level."
Gabriel is just as excited about his new team. "People are the most important resource in my life, both at work and home. I know choosing BlueModus means adding more incredible people into my circle, for which I could not be more grateful!"
In his new role as a Solution Lead, Gabriel will work closely with a Strategic Director and Senior Project Manager, co-leading an agile project team to success. He's the go-to expert for translating business requirements into seamless technical solutions, guiding team members, conducting code reviews, and wowing clients with polished finished work. With Gabriel's rock-solid proficiency in .NET, C#, JavaScript, and content management systems (CMS), we're confident he'll play a pivotal role in creating top-notch solutions for our clients.
With Gabriel Fuller on our team, we're more equipped than ever to deliver groundbreaking tech solutions and continue pushing the boundaries of innovation here at BlueModus. Stay tuned for all the incredible things that lie ahead!