BlueModus News
Jan 31, 2022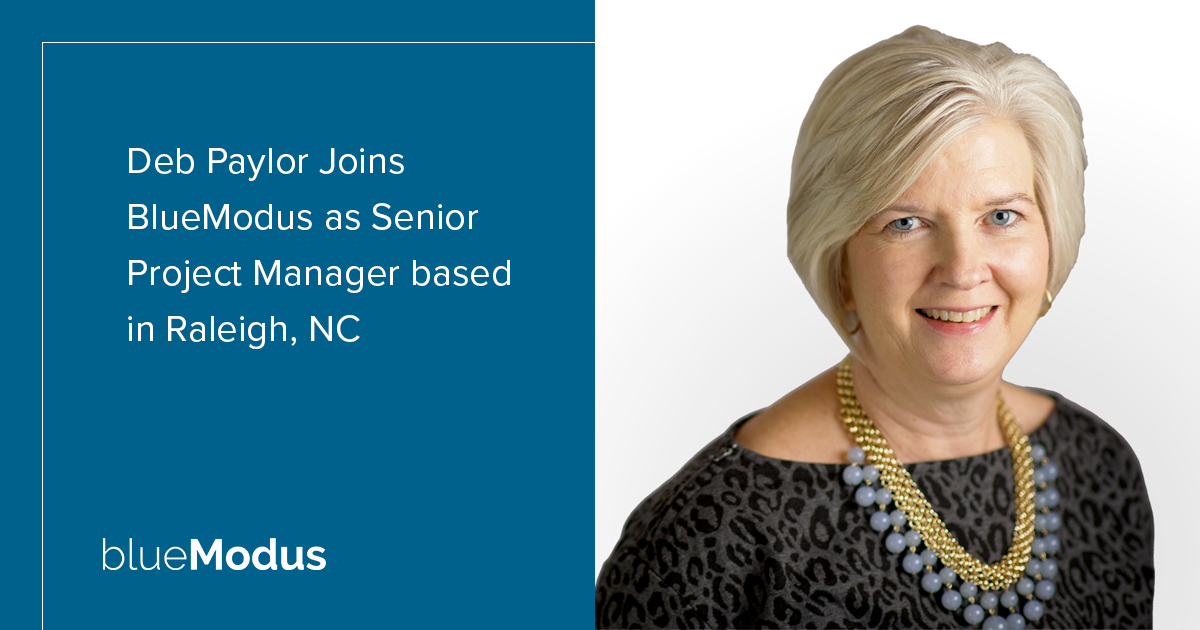 We are pleased to announce that Deb Paylor has joined the team as Senior Project Manager, working remotely from Raleigh, North Carolina. Deb is a former software developer with over ten years of experience as a Project Manager, managing small-large projects for various clients, including e-commerce and higher education. Her projects have included the entire lifecycle, including strategy, design, content development, development, and testing.
"We are so excited to have Deb joining the BlueModus family. Her extensive experience in project management and a background in development will be a tremendous asset to both our clients and our internal teams," Katie Tabler, Project Management Director at BlueModus, says.
Since 2014, Deb has been a Senior Project Manager at the design and technology agency Beacon Technologies. At Beacon, she led multiple concurrent web design and implementation projects for various customers, including e-commerce, colleges and universities, law firms, and small businesses. Before Beacon, Deb was a Project Manager / Business Analyst at Graphik Dimensions, a fine art printing, and framing company.
"Throughout the BlueModus interview process, I felt that transparency and attention to detail were not just buzzwords but guiding principles for the company. I look forward to being a part of the team!" says Deb.
Welcome, Deb. We are excited to have you join our team.