BlueModus News
Feb 20, 2023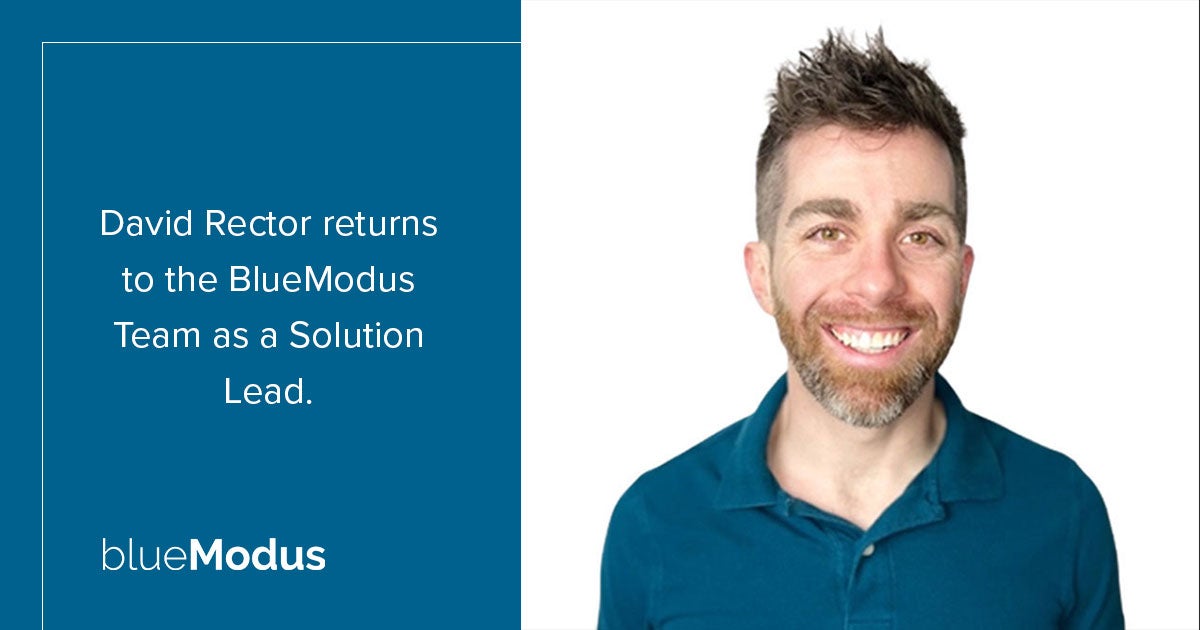 We are thrilled to welcome back Kentucky-based David Rector to BlueModus as a Solution Lead. David previously worked as a Web Development Lead at BlueModus in 2019 and 2020. David is a Microsoft Certified Developer in both C# and Azure, with over ten years of full-time development experience in all varieties of .NET environments. He strongly focuses on the application architecture, SOLID/DRY principles, team leadership, and shared success. In addition, David enjoys designing and building solutions that complement and challenge his skillset and allow him to continue to prove that a complex, fast-paced development environment does not mean compromising quality and scalable code. At BlueModus, he will lead the solution and architecture for our clients' public and internal-facing websites.
"After leaving, I realized I missed the leadership and all the fun, intelligent people at BlueModus. So I'm very excited to come back!" shares David.
Since 2022, David has worked as a Senior Consultant at the digital consultancy firm RDA. Before RDA, David worked as a Development Lead at the online car company Caroogo Car Buying from 2020 to 2022. He was focused on creating fantastic user experiences online and solving technical solutions in both roles.
"I am very excited to work with David again. David was one of the best technologists I have had the opportunity to work with, and I know he will be able to continue to help us grow and evolve as a company. In addition, he is going to bring excellent value to our partners and our team," says Jordan Walters, BlueModus' Development Director.