BlueModus News
Feb 07, 2022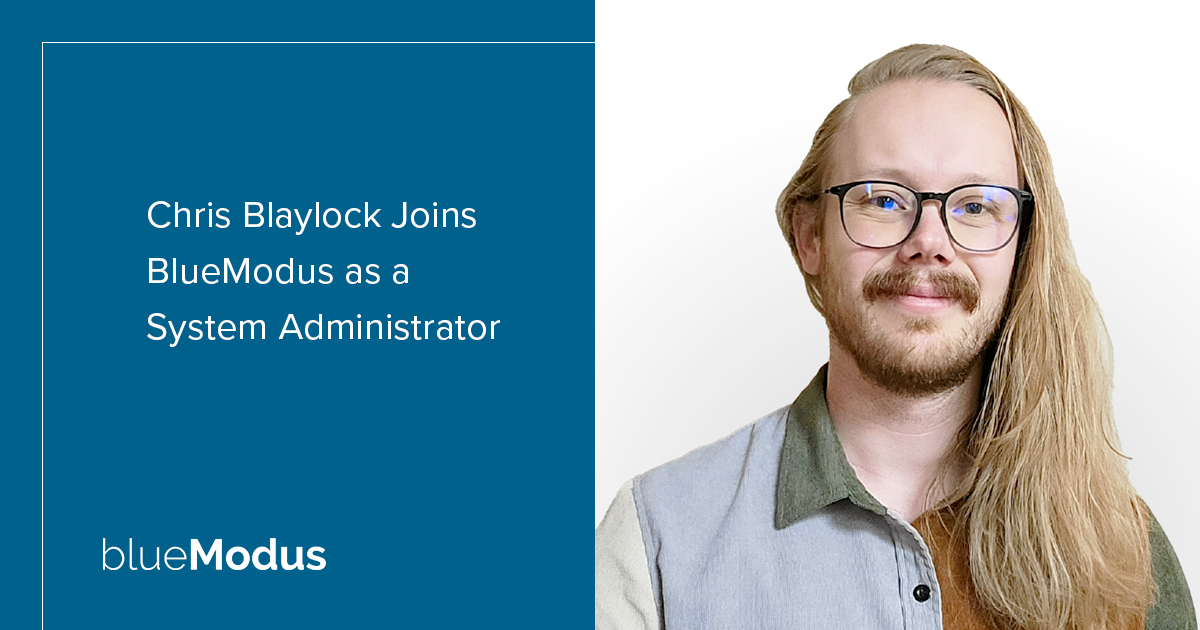 We are pleased to welcome Colorado-based Chris Blaylock, who joined BlueModus as a System Administrator on our Infrastructure team. Chris has worked in the technology space for over eight years. From replacing hard drives as a repair agent to launching VOIP systems, he has handled a lot as a SysAdmin. He loves automation and treating everything like some giant puzzle to be solved. At BlueModus, he will be providing infrastructure support to our colleagues and cloud hosting support to our clients.
"When Chris interviewed with the team, the feedback was absolutely effusive. We knew we had found our next colleague. We are so excited to have Chris join the team and bring all of his experience and skill to our partners," says Josh Sherman BlueModus' Vice President of Innovation.
Since 2018, Chris has been working with the City of Boulder Office in Colorado. He has held several roles, starting as a Service Desk Technician, then Desktop Support Analyst II, and recently Systems Administrator. As a Systems Administrator, he focused on Windows endpoint management, telephony management, mobile device management, and the Desktop Support Team.
"From top to bottom, it seems like BlueModus really cares about its employees' wellbeing. It's the dedication to protecting their culture that stunned me because it's not just a selling point, it's obviously really important to everyone," shares Chris.