BlueModus News
Sep 18, 2023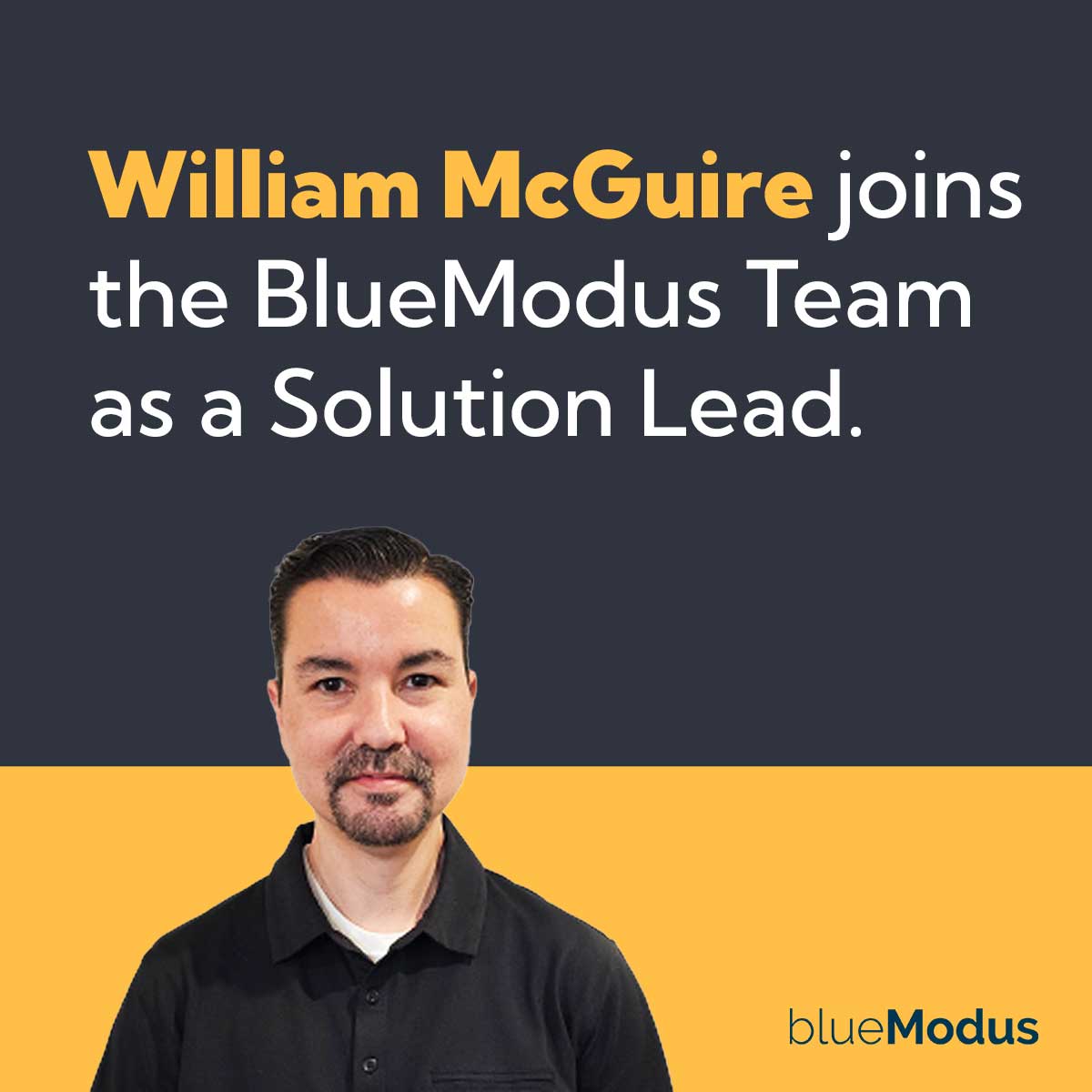 We are delighted to introduce William McGuire as the newest member of the BlueModus team, joining us in the role of Solution Lead. With a remarkable background spanning over two decades in delivering scalable applications for Enterprise, Cloud (SaaS), and desktop customers, our team is excited about his arrival.
William brings a wealth of experience from his previous roles, providing evidence of his technical prowess and leadership capabilities. His most recent position as a Software Engineer (Consultant) at Practical Software Solutions involved crafting ERP solutions tailored to commercial growers, harnessing technologies such as SQL Server 2022, Sage X3, Telerik, C#, and .NET 7 & .NET Core 3.1 (Blazor, ASP, and WinForms) to cater to the unique needs of agricultural businesses.
In his role as Solutions Architect III (Consultant) at GM Financial, William served as a Cloud Architect, overseeing both internal and external cloud applications. He fostered an environment of growth, learning, and positivity while leading cloud modernization efforts using tools like Terraform, Kubernetes, and .NET Core.
Now, at BlueModus, William steps into the role of Solution Lead, where he will co-lead an agile project team alongside a Strategic Director and Senior Project Manager. His responsibilities include translating business requirements into technical solutions, conducting code reviews, and mentoring the team. What sets this role apart is William's active involvement in coding and developing complex solutions, ensuring a hands-on approach to project delivery.
In his own words, William McGuire expressed his enthusiasm for his new role: "I'm looking forward to the work culture and team spirit."
Nick Bushnell, Development Director at BlueModus, shared his thoughts on William's addition to the team: "William's extensive experience and passion for technology make him an ideal fit for our Solution Lead role. Undoubtedly, his contributions will further elevate our ability to deliver top-notch solutions to our clients."
With his impressive track record and dedication to excellence, William McGuire is poised to make a significant impact as a Solution Lead at BlueModus. We warmly welcome him to our team and eagerly anticipate achieving great success together.