BlueModus News
Mar 06, 2023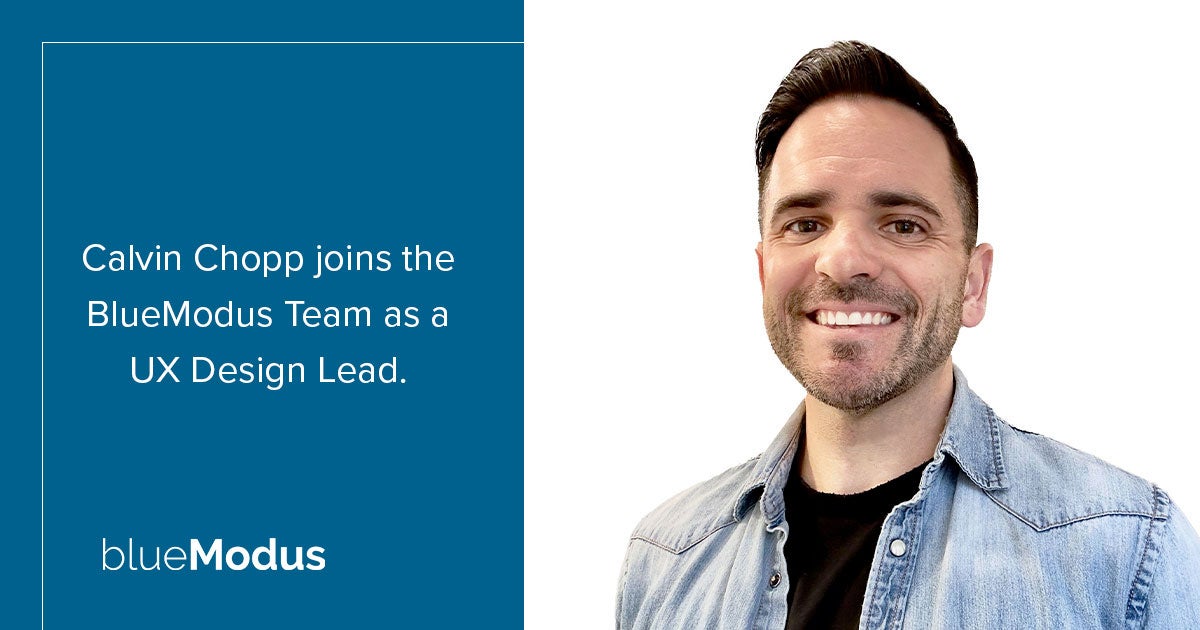 We are excited to announce that Michigan-based Calvin Chopp has joined the BlueModus as a UX Design Lead. Calvin has worked in the creative, digital production space for nearly 20 years as a designer, developer, manager, and director. His experience spans 15+ years working in a creative agency and nearly five years working independently with start-ups, companies, and organizations to strategically create designs, products, and campaigns that help drive results and validate product ideas. At BlueModus, Calvin will work directly with our clients to understand their business needs, translate project requirements into wireframes and mockups, and design medium to large websites, webstores, and intranets.
"What interested me most about BlueModus was the obvious passion that team members had not only for the work they're producing but for the 'why' behind what they do— which was each other and the BlueModus culture," shares Calvin. "The atmosphere fosters creativity and shows in the 'what' created for the clients. I'm excited to be a part of this team."
Calvin has worked at Elexicon since 2007. He worked his way up from a graphic designer to an interactive designer and developer to the agency's UX Director, which he has served for the past four years. He led a small team of designers and strategists managing various projects and client types ranging from start-ups to global leaders in their respective fields.
"I'm excited to welcome Calvin to our team. He is a talented UX Designer with a wealth of experience creating engaging and intuitive user experiences, making him a great fit for both BlueModus and our clients. Additionally, I'm sure Calvin will easily adapt to our team's collaborative culture, which is essential for UX design," says BlueModus' Vice President of UX Design, Anne Wofford.