BlueModus News
Sep 15, 2023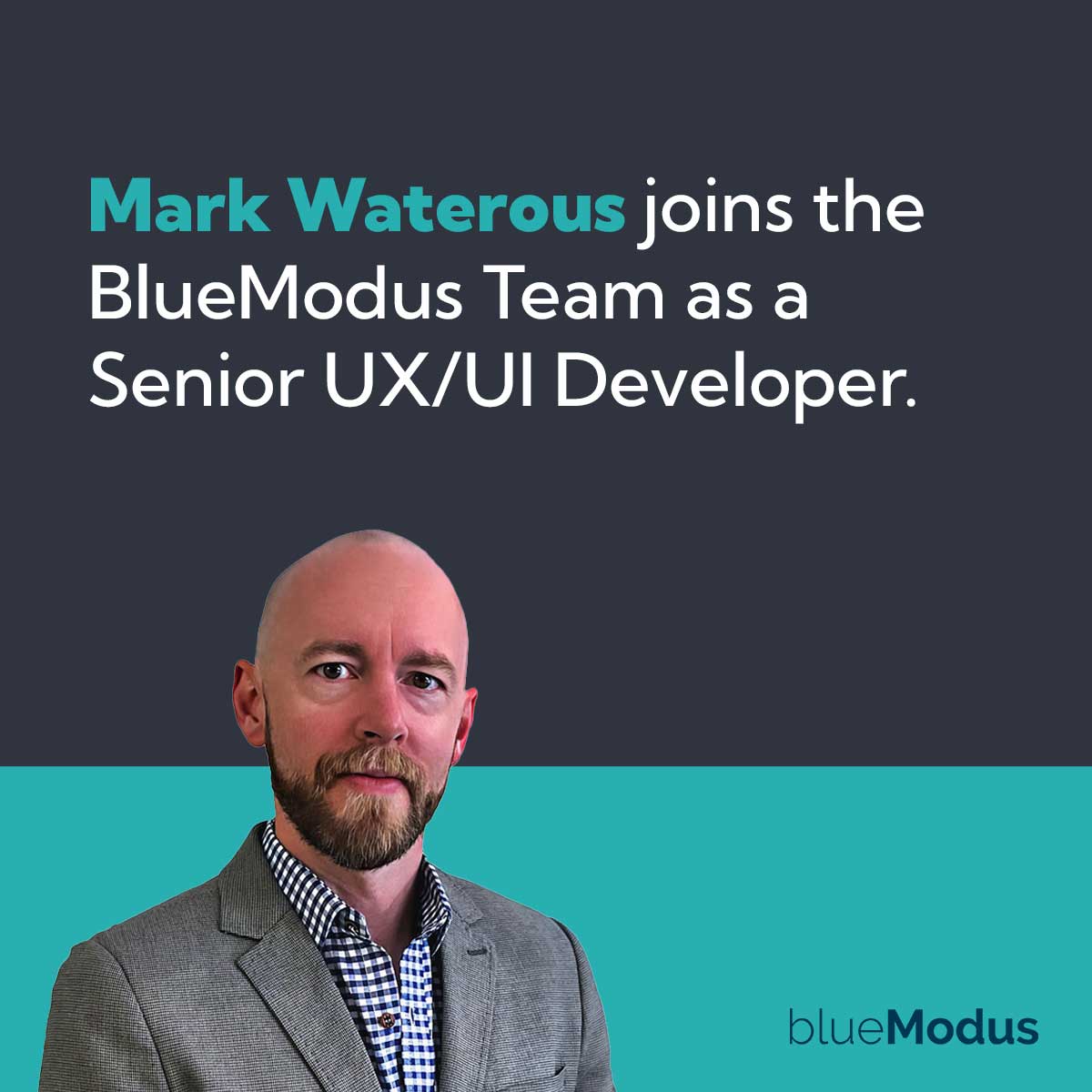 We are thrilled to introduce the newest addition to our dynamic team at BlueModus – Mark Waterous, a Senior UX/UI Developer with an impressive decade of industry experience. Mark's arrival further elevates our front-end offerings to our clients, and we couldn't be more enthusiastic about the expertise and energy he brings to the table.
Mark Waterous brings to BlueModus a diverse skill set that spans a wide range of technologies and development practices. With proficiency in JavaScript, TypeScript, Python, PHP, React, Redux, and much more, he is well-equipped to tackle the complex challenges that our clients present, drive innovation and deliver outstanding results.
Mark's career journey has been nothing short of remarkable. Notably, he ran his own company, Temerity Studios, LLC, where he led the design and development of a project for OpsRamp, a company valued at $500M and recently acquired by Hewlett Packard. His ability to manage entire product lifecycles, curate high-performing teams, and consistently exceed expectations showcases his leadership and problem-solving capabilities. Mark says, "I've always been passionate about creating efficient, user-friendly interfaces, and the work I did at Temerity Studios was a testament to that commitment."
Nick Bushnell, BlueModus' Development Director, expressed his excitement for Mark's arrival: "Mark's dedication to his work is truly inspiring. He has an innate ability to solve complex problems and deliver exceptional results. His technical expertise will be a great benefit to our clients."
Mark Waterous joins BlueModus at a time when our company is experiencing tremendous growth and is constantly seeking to innovate in the field of UX/UI development. When asked about his decision to join BlueModus, Mark shared, "In my early interactions with BlueModus, what struck me most was the team's genuine passion and camaraderie. It's refreshing to be a part of a group where everyone's drive is apparent, even from the very beginning."
We extend our warmest welcome to Mark Waterous and are excited to have him on our BlueModus team. At BlueModus, we're committed to creating innovative tech solutions with wholehearted teams, and Mark Waterous is a perfect fit for our mission. Here's to a bright future filled with creativity, collaboration, and success!