BlueModus News
Nov 22, 2022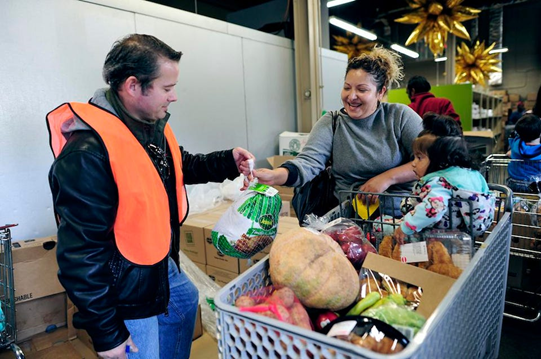 For years, the BlueModus Team held a Thanksgiving canned food drive to help combat hunger in Colorado communities. However, as our team grew and now includes over 120 colleagues in 30 states, and we are remote, this has shifted to an annual fundraiser with Feeding America.
As a result of the COVID-19 pandemic and record inflation in the United States, food insecurity has skyrocketed. More than 34 million people, including 9 million children, are food insecure. Families across the nation are struggling with hunger. Many families experiencing food insecurity do not qualify for federal nutrition programs and visit their local food banks and other food programs to get assistance.
Feeding America has provided food to needy people through a nationwide network of food banks for over 40 years. With 200 food banks across the country, Feeding America is the nation's largest domestic hunger-relief organization. In an average year, they provide food to 40 million people, including 12 million children and 7 million seniors at risk of hunger.
This year, our UX/UI Experience Director Erin Stevens took the lead and helped coordinate an early November fundraiser company-wide for colleagues to donate to Feeding America. Our team raised $3,100, and BlueModus matched dollar-for-dollar, taking the total donation to $6,200.
"I am incredibly proud of the team here at BlueModus. They are incredibly talented, hard-working, and easily the smartest people I have worked with in my career. But beyond that, they are also the most caring. They have so much heart, and this is seen here with their incredible generosity and desire to give back to their communities," stated Tom Whittaker, BlueModus' President, and CEO.
You can help join us in fighting the hunger crisis in our country by donating to the Feeding America BlueModus Team page.