BlueModus News
Dec 21, 2022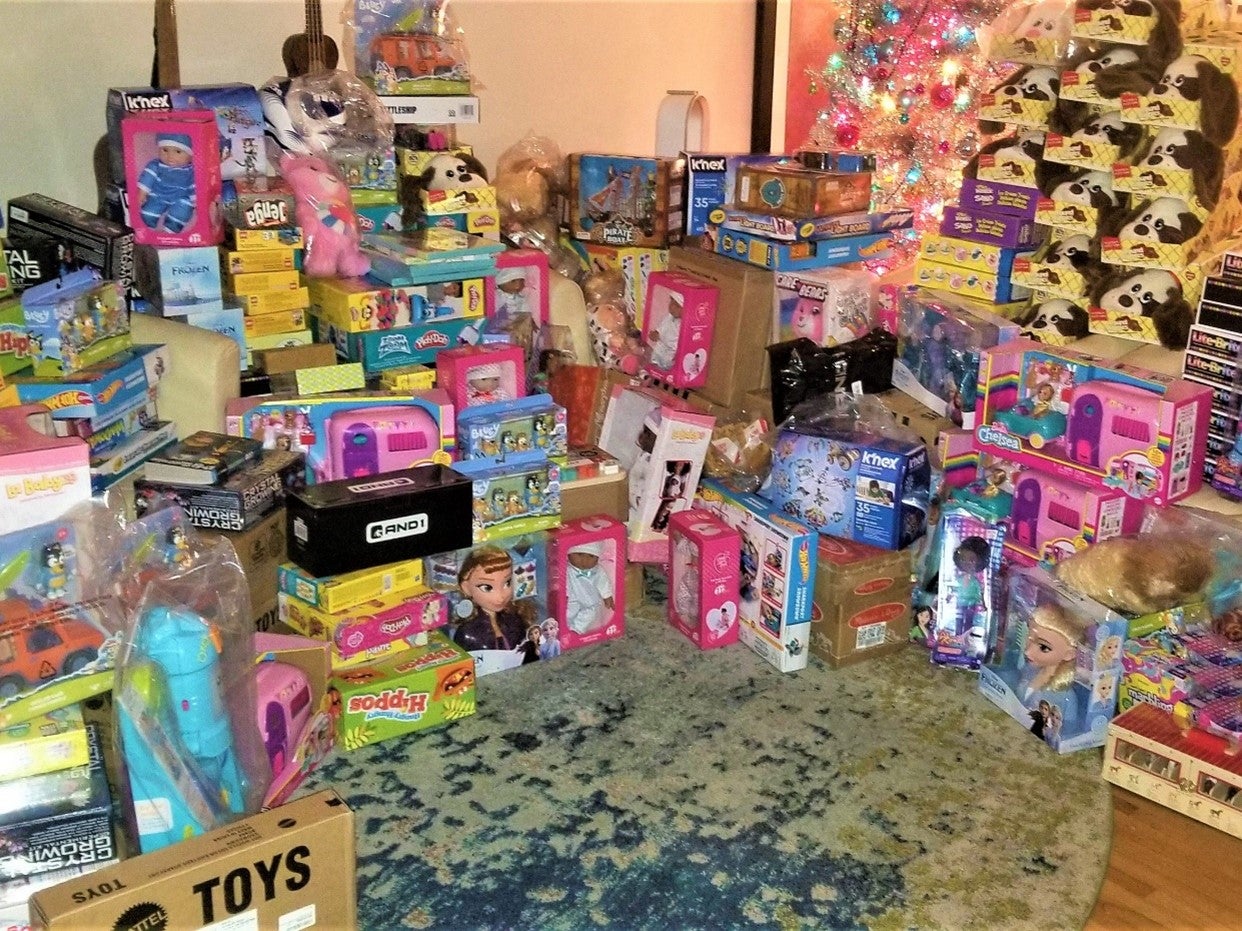 For the sixth consecutive year, colleagues across BlueModus have collected toys to benefit a charity's holiday toy drive. This year the team selected the Boys & Girls Club of America, whose toy drive is significant as it is more than giving a child a holiday gift. It is about telling each kid that you believe in them. The Toy Drive show kids how much their community cares about them.
This year, our Accounting and Contracts Manager, Julie Biesiada, took the lead and helped coordinate an early December fundraiser for colleagues to purchase and ship toys to her for collection. As a result, our team purchased and donated 152 toys, and BlueModus matched toy-for-toy, totaling 304 toys.
"The positivity and joy that a gift can bring children, their parents, and the gift-givers help to make this society of ours a little bit better. This is why I am happy to help lead this fundraiser at BlueModus," says Julie Biesiada.
The Boys & Girls Club of America and its' local clubs throughout the country provide kids with a safe, supportive, fun, and enriching environment that inspires and empowers them to achieve their greatest potential. Boys & Girls Clubs of America began in 1860 with three women in Hartford, Connecticut - Mary Goodwin, Alice Goodwin, and Elizabeth Hammersley. They organized the first Club, believing boys who roamed the streets should have a positive alternative. With character development as the cornerstone of the experience, the Club focused on capturing boys' interests, improving their behavior, and increasing their personal expectations and goals. A cause was born. Today the Boys & Girls Clubs of America supports all youth and teens – of every race, ethnicity, gender, gender expression, sexual orientation, ability, socio-economic status, and religion – in reaching their full potential.
"I am incredibly proud of my team – especially all they do individually to give back to their communities," says Tom Whittaker, BlueModus's President and Chief Executive Officer. "Over the past six years, this small team has purchased and donated over 1,700 toys to local communities during the holidays. This is a wonderful tradition."
You can help join us in supporting the Boys & Girls Club of America by donating a toy to one of the local Club's toy drives or donating to them directly at their website.