BlueModus News
Dec 16, 2022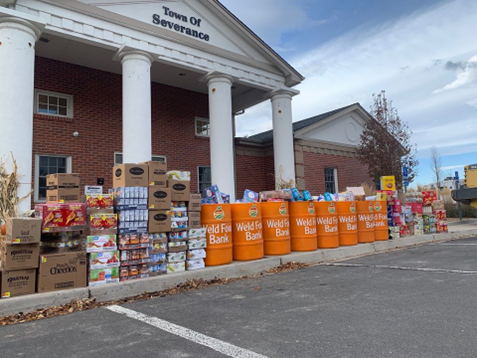 We love celebrating our colleagues and giving back to our community, so we combined these two loves several years ago. Each month, BlueModus' Management Team selects two colleagues who shine and represent the values that make this a great workplace. These two colleagues select a charity, and we donate to it on their behalf.
For December 2022, one of those colleagues is Jeff Schreiner. He joined BlueModus in December 2021 as a Web Development Lead and works on one of our project teams, helping build new and enhance existing websites for our clients. He is recognized as an incredible technologist willing to help anywhere he is needed and with a great attitude.
Jeff has selected Weld Food Bank for a $500 donation from BlueModus on her behalf. Weld Food Bank alleviates hunger and poverty by providing food and services to people in need. It is a private non-profit organization and is not part of the county government. Its staff works to educate the public about the nature of hunger and poverty. They recognize the need for emergency and supplemental food programs and other non-profit organizations that meet the critical needs of low-income families. When they provide their services, they strive to do so with compassion and respect for the dignity of the people seeking food assistance. Last year they provided over 11.7 million pounds of food to the hungry in Weld County.
"The Weld Food Bank is a staple in my community for preventing hunger. They service many low-income families with fresh food from farms rather than just canned rations, "shares Jeff. "They also distribute boxes of food to home-bound elderly every day, enabling them to live independently."
Please visit the donate now portion of their website to learn more about Weld Food Bank and how you can support their important cause.