BlueModus News
Nov 21, 2022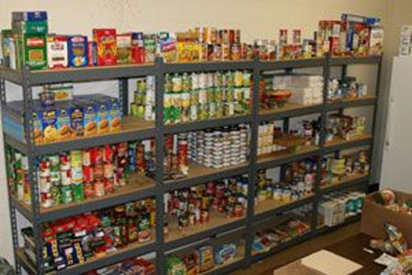 We love celebrating our colleagues and giving back to our community, so we decided to combine these two loves several years ago. Each month, BlueModus' Management Team selects two colleagues who shine and represent the values that make this a great workplace. These two colleagues select a charity, and we donate to it on their behalf.
For November 2022, one of those colleagues is Brian Hecimovich. He joined BlueModus in June 2021 as a Strategic Director and works directly with our clients as an account manager and digital strategist. He is recognized as an incredible product owner, client advocate, and team player.
Brian has selected Oldsmar Cares for a $500 donation from BlueModus on her behalf. Oldsmar Cares provides stop-gap rent, utility assistance, a food pantry, and a clothes closet – at no cost – to those in need in the greater Oldsmar, Florida area. Additionally, Oldsmar Cares delivers meals to a local elementary school on Fridays to help fill the hunger gap for children whose families struggle to feed them nutritious meals over the weekend. It also leads holiday food programs and toy drives for the Oldsmar community.
"Oldsmar Cares is an all-volunteer non-profit that helps those in need in the greater Oldsmar area. They provide many free-of-charge programs to our community throughout the year, but with the holidays coming, I thought Oldsmar Cares would be a great charity to donate to," shares Brian. "Over the holidays, they will provide boxed meals to Oldsmar families so they can prepare and enjoy Thanksgiving and Christmas meals. They also host a Christmas event featuring Santa and Mrs. Claus to provide gifts to those in need."
Please visit the give help portion of their website to learn more about Oldsmar Cares and how you can support their important cause.