BlueModus News
Jul 25, 2023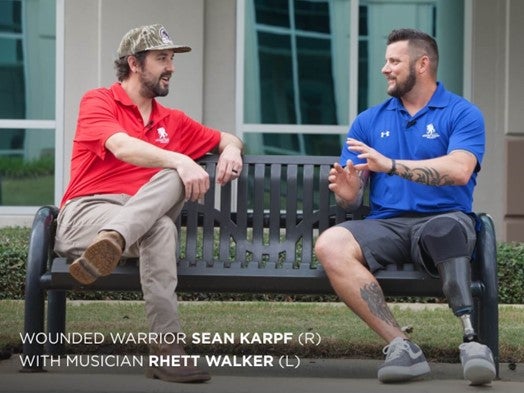 BlueModus is humbled to share a heartwarming update with our team, clients, and community. Earlier this month, we had the privilege of making a $500 donation to the Wounded Warrior Project, all thanks to the exceptional contributions of our esteemed colleague and Solution Lead, John Hill.
As part of our ongoing commitment to recognizing outstanding team members, John's dedication, stellar service to our clients, and unwavering support for his team truly stood out. He was one of two colleagues chosen for this special recognition for July 2023. What makes this donation even more extraordinary is that John had the opportunity to select the charity of his choice, and his decision couldn't have been more impactful. He chose the Wounded Warrior Project, an organization dedicated to fostering our nation's most successful and well-adjusted generation of wounded service members.
John's connection with the Wounded Warrior Project runs deep. His son recently joined the Army and is currently training at Ft Moore, serving in the 198th Infantry Brigade. Witnessing firsthand the sacrifices made by our military heroes and their families, John deeply appreciates the vital support offered by this charity.
Upon learning of the donation, John expressed his gratitude, saying, "First of all, it was truly an honor to be recognized at our company-wide meeting. My sincere thanks to whoever nominated and voted for me. I love BlueModus."
We are immensely proud of John's thoughtful choice, and we firmly believe that the $500 donation will significantly contribute to the well-being and support of our brave service members. The Wounded Warrior Project's dedication to providing essential services, such as mental health support, adaptive sports programs, and job placement assistance, is commendable.
We sincerely appreciate John Hill for selecting this impactful charity and all he does to make BlueModus a fantastic workplace. To learn more about the inspiring work of the Wounded Warrior Project, please visit their website at https://www.woundedwarriorproject.org/.
Stay tuned as we continue our mission of giving back and supporting our community while recognizing our team's hard work and dedication. BlueModus remains committed to making a positive difference, and this is just the beginning of our efforts!